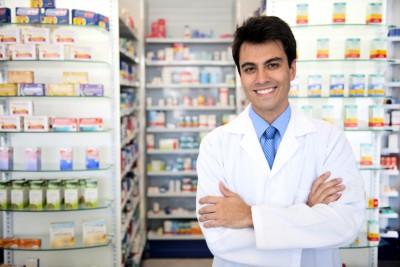 Pharmacy technician jobs are booming, with a faster than average job growth rate of 12%. Are you looking for a new career? A job as a pharmacy tech might be for you.
Wondering what a pharmacy tech does, or how much does a pharmacy tech make? We'll answer all your questions here.
What Is a Pharmacy Tech?
Pharmacy techs usually work as the face of the pharmacy. When you go to pick up a prescription, the pharmacy tech is the person that talks to you. They also supply and assemble medication and provide information to patients.
Where you work influences your job duties. Pharmacy techs tend to work in either retail pharmacies or hospitals. So, what's the difference?
Retail Pharmacy Tech
Pharmacy techs in retail usually work as part of a retail chain: there just aren't as many family-owned pharmacies anymore. These positions usually don't need certification. But the big retailers provide training so pharmacy techs can work towards certification.
A lot of the job involves computer work. The tech logs prescriptions, ensure the information is correct, and checks for drug interactions. The technician fills the medication, although they will review it before selling it to the patient.
Retail pharmacy techs also work the cash register, process insurance claims, and file paperwork. They may also work in other parts of the store if necessary.
Hospital Pharmacy Tech
Almost every hospital requires certified pharmacy techs and 1-2 years of experience. While retail techs fill hundreds of prescriptions each day, hospital techs fill thousands. The tech gives these prescriptions to nurses who then administer them to patients.
Since they also update patient charts, they must have familiarity with medical terms. They also must create certain compounds, mixtures, and set up IV fluids.
The biggest difference is the pay scale. Hospital pharmacy techs enjoy top pay and better benefits. But, in turn, the job is often more stressful, less flexible, and requires variable hours.
What's an Entry Level Pharmacy Tech Salary?
Some states allow pharmacy techs to work without any certification or training. The only thing required here is a high school diploma. These states are Colorado, Hawaii, New York, Delaware, Michigan, Washington D.C., and Pennsylvania.
Here, it's common for pharmacies to provide new training. Training usually takes at least six months and is headed by the pharmacist or the lead pharmacy tech.
First, the tech observes the duties they will perform. Then, he or she performs these tasks with progressively less supervision as time goes on.
Large pharmacies and mail-order pharmacies also hire entry-level positions. They often provide a training program that consists of training on-job and classroom learning. These training programs usually teach the skills necessary to become a certified technician.
More than half the states require that a pharmacy tech registers with the Board of Health in that state. You'll need to pay an application fee (ranging from $25 to $150), take a background check, and prove your education level. As soon as you submit these documents, you can start working while pending the approval.
So, how much does a pharmacy tech make at entry level? Pharmacy techs without certification usually earn $10 or $11 per hour. Of course, with more experience, you will earn more money.
The easiest way to ensure a pay increase is to pursue pharmacy tech certification.
Pharmacy Tech Certification
Several states require pharmacy tech certification (check out each state's requirement here). But how does one achieve certification? A pharmacy tech can become certified by passing an exam.
You actually have a choice in which exam you take. You can choose either the PTCE (Pharmacy Tech Certification Exam) or the ExCPT (Exam for the Certification of Pharmacy Technicians). Since the PCTE is more widely recognized, it's recommended to select this option.
By simply working the job, you may have enough preparation to take the exam. Starting next year, you'll need to either complete a training program or 500 hours of work experience in order to take the PTCE. The ExCPT test already has a similar requirement in place.
Upon passing the exam, you can apply for the CPhT (Certified Pharmacy Tech) designation. You must renew this certification every 2 years. This process also requires at least 20 hours of continuing education.
You can learn more here about how to get your pharmacy tech certification.
How Much Does a Pharmacy Tech Make Once Certified?
If you don't need certification in your state, why bother with certification? First of all, you'll be a more competitive applicant to pharmacy tech jobs. Additionally, most pharmacy techs receive a pay raise once they become certified.
Pharmacy techs with certification make about $15.90 per hour. In a hospital, that number can reach $18.
The median salary for a pharmacy tech is $32,700. The top 25th percentile makes over $35,000. But in some cities, they make as much as $53,520.
And again, even with your certification, experience also pays. The longer you work at your position, the more you'll make. Here's a list of salary with regards to experience:
Entry level is about $22,000 per year ($10.58 per hour).
From 1-4 years is about $25,900 ($12.45 per hour).
From 5-9 years is $31.750 ($15.26 per hour).
From 10-19 years is $38,540 ($18.53 per hour).
Finally, 20+ years is $46,980 ($22.58 per hour).
Pharmacy Tech Salaries: Now You Know!
How much does a pharmacy tech make? Now you know that it depends largely upon certification and experience.
Interested in doing more with your pharmacy tech career? We've written here about how to get more personal satisfaction out of your job. Check it out!