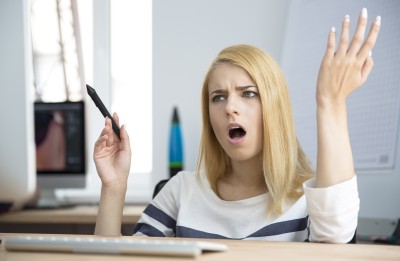 Want to quit the 9-5 rat race? These days, there are lots of alternative career paths you can take.
Thanks to technological advancements, it's easier than ever before to set up a business from home and become your own boss. The question is, what type of jobs can you do outside of the usual 9-5 hours?
Here, you'll discover some great alternative job options you might want to consider.
#1 Copywriter
As businesses become more digitalized, they rely heavily upon content to market themselves. Copywriters are in high demand, with endless niche opportunities to work in.
So, whatever your area of expertise, you can guarantee you'll be able to write about it. The pay rate for copywriters varies, although it's not uncommon for top copywriters to earn over £40,000 a year.
#2 Bus driver for kids
If you fancy doing something a little different, why not consider being a bus driver for kids? This doesn't necessarily mean driving a huge coach or double-decker, you could also use a minivan for local drop-offs and pickups.
You can lease out school minibusses from companies such as Allied Fleet. With this career option, you'll largely be working around school hours in the morning and after school has finished.
#3 Personal trainer
Another option if you're a fitness enthusiast, is to become a personal trainer. This is an industry that's always going to be needed.
Being able to set your own hours, charge your own rates and do something which is actively helping people are just some of the benefits of this career path. You can do it from anywhere too, even your local park.
If you're good at motivating people, this could be the ideal job for you.
#4 Consultant
Finally, becoming a consultant is a great option for those who want to pass on their knowledge to others. It could a business consultant, a marketing consultant or a career consultant for example.
If you have specialist knowledge, people will be willing to pay you to share it. Similarly, you could also choose to become a tutor.
As you can see, there's a lot of varied job roles you can do to get away from the 9 to 5. Whatever skills and interests you have; you can guarantee there's a way to earn money with them working from home.
Just remember, if you do choose to become your own boss, you'll be responsible for your own taxes. So, it's important to research the legalities before choosing a new career path.
Are you looking at doing a job outside your 9 to 5?