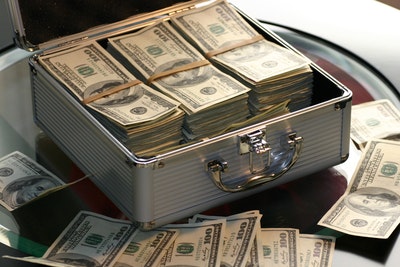 So many people have to settle for low salaries in today's tough economic climate. This is understandable because there's a lot of competition for the best jobs, and wages don't seem to be increasing as quickly as they should be.
You might find yourself stuck, and you could be worried about your financial future. However, there are routes you can take to a wealthier tomorrow.
If you have an unsatisfactory salary, then here's how you could take charge of your financial future.
#1 Become the best candidate for the job
Maybe you've got your eye on promotion at your company or job opportunities at other companies. But the problem is that the best job opportunities always catch the eye of many different candidates, and many of them might be more qualified than you (either in terms of expertise or experience).
If you want to stand a better chance of getting a pay rise in your current job role or find a better opportunity with a different employer, then you need to work on bettering yourself. You need to prove that you're the best candidate for the job.
Keep studying. That's the key. You could show your current employer that you deserve that pay rise or even the next big promotion by building up your qualifications. Not only will you be more skilled but you'll show your employer that you really care about your position at the company.
You'll show that you're a go-getter. Perhaps you could even start training for another kind of career in your spare time. Do your research to find job opportunities that appeal to you both financially and in terms of your personality. Maybe you could become a business broker.
That's a very financially rewarding and social career. If you want to take charge of your financial future, you need to show employers that you're the best of the best.
#2 Make money in your spare time
You don't have to give up your full-time job to look for a better job opportunity. You could consider making some money in your spare time. You could become a part-time freelancer, for example.
You don't have to fully commit to it. You can just test the waters, and if something good comes of it, then you might have an entirely new career or business opportunity on your hands.
You could become an Uber driver or sell all kinds of services on freelancer sites such as Fiverr – people do everything from writing marketing content to singing happy birthday messages. It's 2019. You can make money online in plenty of ways.
#3 Rent a room in your house
In the last point, we talked about proactive ways to make money in your spare time, but this is a straightforward and low-effort way to supplement your income.
If you have a spare room in your house, then you could rent it out on Airbnb and bring in some extra money every month. In life, you have to think about the valuable skills you possess and the valuable assets you own.
You might have the potential to be earning much more money on a regular basis if you reassess things in this way.