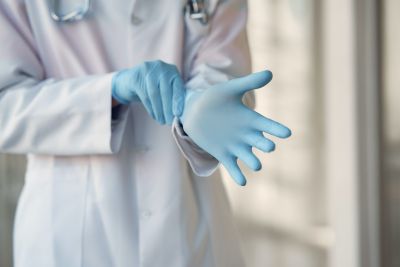 The healthcare industry is currently experiencing rapid growth in the country and the world at large. Its anticipated growth in the coming decade is attracting job seekers.
By the end of 2020, the healthcare industry will be the leading national employer, according to the Bureau of Labor Statistics.
Let's first clear up the table in terms of medical field jobs. The medical field does not only entail doctors, surgeons, and nurses—which require at least five to eleven years of training.
Just to mention, college, graduate school, fellowship, and some two years of practicing to be fully employed as a medical practitioner.
This is not entirely true because some medical field jobs only require you to be in college for three years at most.
These preparations demand a high level of commitment you should prepare for as if you were taking a Kaplan MCAT course and then headed into a seven-year college degree. Your responsibility remains to help patients improve their health and maintain their well-being.
We will give you a glimpse of some of these courses—which range from BLS courses to health technology, and systems courses and their respective jobs, their responsibilities, and the duration of college study to qualify.
#1 Physician Assistant
Physician assistants are healthcare providers who anchor physicians or even doctors in an array of health care activities. Their employment is available in hospitals, nursing homes, and health care firms.
Their primary task is to prescribe medication or treatment to patients, administer and interpret diagnostic tests, all under the physician's supervision.
Additionally, they conduct necessary health procedures on patients such as temperature and blood pressure checking and recording and keeping check general disease symptoms over time and report to their immediate seniors.
A physician assistant diploma can be earned in as few as 27 months of training. In addition to the 27 months of campus-based training, they must complete a Physician Assistant National Certifying Examination (PANCE) from the National Commission on Certification of Physician Assistants (NCCPA).
Becoming a physician assistant is an excellent choice because of the job prospects involved.
#2 Pharmacy Technician
Pharmacy technicians are personnel who offer assistance to licensed pharmacists in a stationary or mobile drug store. They are tasked with labeling prescriptions, keying in patients' data with their medications, and correct dosages attained through conventional calculations.
Pharmacy technicians' jobs require you to be certified by the Pharmacy Technicians Certification. This certification comes after at least a year of training for the diploma level. You can complete this training via online or campus-based learning.
#3 Phlebotomists
These are health care specialists responsible for conducting any blood-related activities in hospitals, medical laboratories, or health stands.
This includes transfusions and obtaining blood samples from patients for tests, labeling the collected samples for testing, and operating blood bank centers.
This kind of work requires you to be trained due to its dynamics in handling human specimens, which might otherwise be contagious. The least amount of study time for phlebotomy technicians is three months. Now, you can think of becoming a phlebotomist.
This duration might extend to two years, depending on the mode of study you choose from a recognized institution. Employers seek an essential credential from phlebotomists when recruiting—Certified Phlebotomy Technician.
#4 Medical Office and Billing Specialist
These are healthcare personnel trained to work in the accounting department of health facilities, specifically the accounts receivables. Their responsibilities include the generation of financial reports, filing financial transactions, and processing insurance claim.
To qualify for a post in this field, you need to be equipped with billing skills, policies, and codes for insurance claims processing and disbursement.
Employees in this sector can otherwise be considered medical secretaries. You can attain this qualification by attending a 12 monthly study program. Take note that you need to be a Certified Billing and Coding Specialist for you to work in most states across the country.
#5 Healthcare Technology and Systems Support Specialist
This is a field that involves the use of digital gadgets and their related software in the health care industry. It includes installation, maintenance, troubleshooting, and providing support programs for other health professionals using these gadgets.
Bureau of Labor Statistics indicates that the minimum requirement needed by employees is an associate degree acquired from a two-year study program.
Additionally, applicants should leverage their chances of landing this job by knowing about medical records management with their respective computer software and mobile applications.
Other jobs include surgical technologist, ultrasound technicians, dental assistant, dental hygienist, surgical technologist, and occupational therapy assistant.
For most of us, the schooling environment, with its tedious and extended programs, has never been our thing. In case you are looking for a career in the healthcare industry to settle in, be sure to consider one of the above-listed jobs.