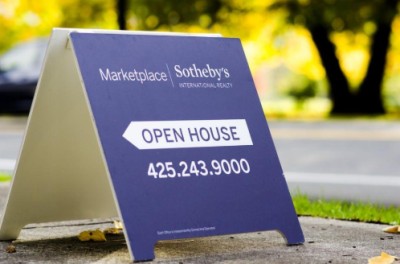 Approximately 6 million homes were sold in total in the US last year.
Clearly, a lot of people decide to up sticks and move elsewhere. However, it would be wrong to assume that the process of doing so is straightforward!
Open houses, finding a buyer, sorting the paperwork, dealing with attorneys, waiting for funds, the potential for offers to fall through…Nope, selling a house can be a headache.
Unless you find a cash buyer.
Interestingly, it's actually illegal to buy a house with actual cash in the US.
Instead, a cash buyer is someone purchasing the property without financing. The money is already there in full. But it's transferred electronically via the bank!
Thankfully, it makes the entire selling process a bit easier. Want to learn more?
Keep reading to discover 6 key steps to selling a house to a cash buyer.
#1 Find a Buyer
The first thing you need to do is find someone to actually buy the house.
Of course, you'd need to do this anyway- whether it's a cash buyer or not!
However, it's a little different when you want to sell for cash. In this case, there are numerous companies and individuals offer cash for houses. It's about finding the right one for your needs.
Ideally, they should have a solid reputation, a long background in the industry, and come well recommended. Always be rigorous in your research into cash buyers. They should also offer the services you need. From guaranteeing a quick sale to paying the legal fees and offering house valuations. The particular offerings can vary between companies.
Likewise, you could choose to sell directly to someone you know, or come across (i.e. not somebody in the business of buying houses for cash).
Of course, the challenge to this approach is navigating this paperwork and legal side of things. With no prior experience, it can be difficult to fully understand the process and obligatory steps.
#2 Get the House Valuated
The next step is likely to involve the valuation of your property.
The cash buyer will come to inspect it and provide an offer based on what they see. Their offer may also relate to the price of similar homes in the area. In this way, they take the role of a realtor.
Of course, it's in your interest to know how much your home is worth first. That might entail speaking with a real estate agent upfront. They'll be able to tell you how much to expect from your house. This information will be vital in setting an asking price.
Insight into the current housing market is essential. You simply must know the value of your property. It's the only way to know you're getting a reasonable offer from the buyer.
If the cash buyer's offer is adequate, then you go forward from there!
#3 Set a Date to Close
With an offer in the bag, all that's left to do is close.
This can happen almost immediately after the offer has been made. You may even be able to set the date in line with your needs. Speak with the buyer to determine exactly when it will be best to close.
Remember, a cash sale means there's no need to wait for any financial approval! That helps speed up the entire closing process.
#4 Go Under Contract & Verify Funds
The closing process has multiple facets.
The very first step entails signing the contract. It's often referred to as 'going under contract'. You and the buyer sign a Purchase and Sale Agreement contract that binds you to the sale.
However, it's also important to know the buyer has the cash they promise! You can't necessarily take everyone at their word (again, work with a reputable buyer!). If they don't have the money, then you can expect unwelcome delays ahead.
At this stage, it's common to request a down-payment upfront. It functions as a deposit. A lump sum of 1 to 2% of the overall sale helps guarantee completion. Likewise, ask to see (if you aren't automatically shown) proof of funds.
Take a look at their bank statements or details of investment capital. If you have decided to work with a real estate agent as well, then they will be able to help in this stage.
#5 Find and Enlist Title and Escrow Companies
This side of things may be handled by the buyer.
If not, then it's up to you to hire them. Title companies support you with the official property matters such as title insurance, verifying accurate property lines, and so on. They will also guarantee the house exchanges on the closing day.
The escrow company deals with financial matters. The documentation, fund transfer, and legal paperwork are all in their remit.
Sometimes you can kill two birds with one stone and work with one company that deals with both title and escrow matters.
#6 Sign the Paperwork
The final step is often the most laborious:
Signing the remaining contracts and paperwork!
Thankfully, there will be less than you'd experience with a financed sale. However, you can still expect a fair amount to do! Of course, each form must be read and understood as well. Simply signing the dotted line can get you into trouble if you haven't reviewed everything first.
Expect final closing instructions, HUD-1 statements, title certificates, deeds, loan statements, a bill of sale, and more.
But with all that done, you've officially sold your house! And, thanks to the cash buyer, likely in record time!
Final Thoughts on Selling a House to a Cash Buyer
There you have it: the 6 key steps involved in selling a house to a cash buyer. So no matter if you buying a condo in the Oshawa area its important to consider these ideas when looking for a cash buyer.
Millions of homes are bought and sold every single year in the US. However, that doesn't mean the process of doing so is easy. In reality, typical financed sales can be long, arduous, time-consuming endeavors.
However, cash buyers can make a difference. Here, with no financing to organize and approve, it's simply a matter of finding a buyer, accepting an offer, and closing the sale.
Hopefully, this post has highlighted the key steps along the way.
Like this article? Check out similar real-estate-related posts on the blog. Search 'real estate' to get started.