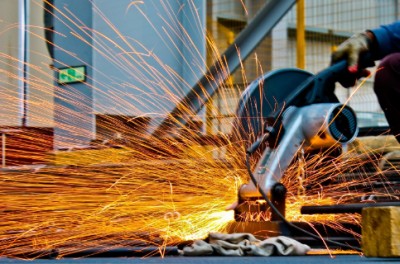 Are you planning on attending or exhibiting at the 2019 Wichita Industrial Trade Show? It will be held at the Century II Expo Hall in Wichita, October 22nd through the 24th.
The show offers the chance for exhibitors to showcase what they've got coming down the pipeline for the many industrial companies in the Midwest. Buyers and other interested parties can walk through the show, talking to exhibitors, and participate in a variety of seminars.
Held every other year, the WITS is almost always sold out, so it's important to get your show tickets and make hotel reservations early. The proceeds of the show go towards scholarships, educational materials for students, and sponsoring professional seminars. Except for one part-time employee, WITS is a volunteer-led and driven effort.
This year's exhibitors come from far and wide to showcase their products and services. They represent diverse industries including aviation, glass, CAD systems, metal finishing, screen printing, and tool making.
If you are a manufacturer or buyer, you will want to be there when they open the doors.
Make It More Than Just a Trade Show Visit
If you are planning on traveling to Wichita for the show, you need a comfortable place to stay. The Hyatt Regency Wichita is directly connected to the Century II Convention Center, making it the natural choice for those attending the show. You can currently get discount tickets, but that rate expires soon.
Due to the show's popularity, you do need to make your reservations quickly to secure a room that fits your needs. The WITS also offers discount tickets at the Fairfield Inn & Suites – Wichita Downtown, Drury Plaza Hotel Broadview, and Hotel at Waterwalk.
While you're attending the show, you will want to get out and see a bit of Wichita. This city is a beautiful mix of modern with a good helping of Old West.
#1 Old Town
Take a trip to Old Town for live entertainment, antique shops, nightclubs, and popular restaurants. The Old Cowtown Museum allows you to experience life in the 1870s, complete with activities, sights, and sounds from that era.
Less than a mile from the hotel, the Historic Delano District brings shopping and entertainment option in one of Wichita's oldest neighborhoods.
#2 Family Weekend Getaway
Wichita is a great place for a family weekend away. Since the show starts on a Tuesday, you and your family could come for the weekend before.
The kids would enjoy a trip to Exploration Place, the hands-on museum for science. A trip to the Sedgewick County Zoo would give them the chance to see over 3000 animals, including chimpanzees, orangutans, gorillas, elephants, and penguins.
If it's just you and your spouse, you might catch a show at the Music Theater of Wichita or performance of the Wichita Symphony.
#3 A Great Place to Dine Out
Dining is easy with the Harvest Kitchen|Bar located inside the connected Hyatt Regency. It's one of the best restaurants in the city, offering seasonal menus from top chefs.
If you want to venture out of the convention center, you will find several restaurants within walking distance or a short drive. Everything from fine dining to fast food, the options are just about endless.
Are you attending the Industrial Trade Show?