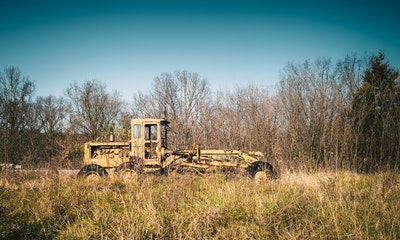 Buying used equipment can help save you thousands of dollars when it comes to the initial investment cost, depreciation loss, insurance rates, and training costs.
However, if the process isn't done correctly, these savings can quickly go down the drain. You need to invest wisely to ensure that you get the most value for your money. The point here is to get quality used surplus equipment for the best price possible.
When buying used equipment, you want to gain all of the rewards and minimize the risks involved. In this article, we have provided some excellent tips on how to take the risk out of investing in used equipment.
1. Buy From a Reputable Dealership
Don't just buy your equipment from the first seller you find. You need to do your research and find a reputable and reliable dealer. One of the biggest mistakes that investors make is acquiring their equipment from an unreliable source – the quickest way to lose money.
Ensure that you buy from a reputable dealer who deals with quality used equipment.
2. Inspect the Equipment Before Buying
Never buy any used equipment without first having it thoroughly inspected by a professional. Consider taking it for a test run to ensure that it is working properly.
Ensure that the engine and all the other important parts are in good condition. Also, inquire whether the equipment needs any additional work to get it operating at optimal performance.
Don't rush this process and don't stop until you are fully satisfied.
3. Do a Background Check
Every used piece of used equipment has a history, ranging from where it came from, its previous owners, the number and type of previous repairs, and so on.
Doing a background check on the equipment will help you determine how often it has been used as well as when and where it has been used. This will help give you an insight into what to expect from the machine in the future and help you make a better decision.
The dealership should be able to provide you with a detailed history of the equipment.
4. Find Out About Warranties
Finding a seller that offers you a warranty on the used equipment is one of the best deals you can get.
This means that they stand behind the quality of their products, which gives you more confidence in the purchase.
The presence of a warranty gives you peace of mind knowing that you are covered in case of any issues during the warranty period. The longer the warranty period the better.