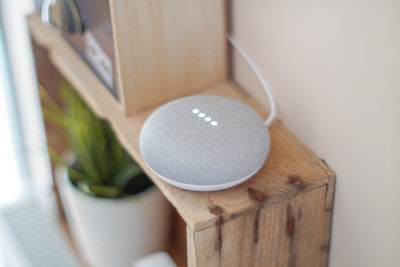 If you are in the middle of starting a business and would like to make sure that your operation is not impacting the lives of people who are living under the same roof, you might want to invest in the latest technology upgrades below that will make your life and your family's easier.
From security to noise cancellation, Bluetooth speakers, and other solutions, you can improve your productivity and your comfort by implementing some of the latest gadgets in your office and your working day.
#1 Wireless Printing
Running your business from the small spare room or the conservatory can be challenging enough without the cables. If you would like to avoid accidents and make sure that you are able to connect all your devices to your printer when you need it, you might want to create a network on your WiFi or add Bluetooth devices.
This will eliminate the jungle of cables on your desk and all over the room.
#2 Voice Command Coffee Machine
If you spend most of your time in front of the computer or talking to clients, you might need several cups of strong coffee to keep you going.
There are some great voice command coffee machines that are just as good as a personal assistant, but they will not do the small talk or rearrange your desk. You will be able to get a smart coffee machine that delivers your favorite source of caffeine when you need it most.
#3 Bluetooth Speaker
You want to be hands-free when you are writing your blog or working on your clients' website. The good news is that there are plenty of affordable Bluetooth speakers that will connect to your phone and your computer.
You will not only be able to stream your music but also have hands-free conversations with people while taking notes or doing something important in your business.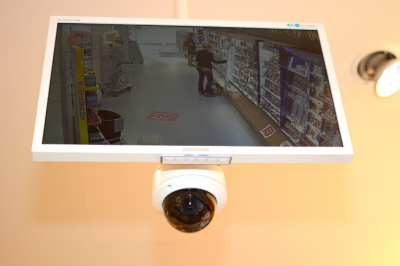 #4 Advanced Surveillance
Once you start a business from home, you can be sure that other people find out about it. To protect your equipment and your customer data, you might want to get an advanced security system set up.
Depending on the size of your office, you can choose Commercial Security Camera Systems or a simple single camera that connects to your phone, so you can keep an eye on your office when you are not around.
#5 Air Purifier
Your health and well-being are important, no matter if you are working from home or in a busy office. If you don't have your separate heating and air conditioning system for the office, you will find it easier to control the climate.
However, you will have to pay attention to the air vents and fans, so you don't end up inhaling dust and pollen. If you suffer from respiratory illnesses or allergies, investing in an air purifier might be also a good idea.
From devices that give you a full control of your climate, temperature, and humidity to simple fans that will cool you down or mobile climate systems, you can choose the one that suits your needs the most.
#6 Digital Personal Assistant
If you would like to take your technology to the next level, you might even get an Alexa or Google Assistant device to give your office the technology makeover it deserves.
Control your volume, your screen brightness, get information without having to type your query in the search boxes, or simply get the personal assistant to remind you to call back different clients at a certain time.
You will feel less alone and more supported without having to pay someone a full-time salary.
#7 Noise Canceling Earbuds
If you would like to focus on the work at hand, or you are a web designer and can only work with coffee and music, you must have noise canceling earbuds that work with all your devices and connect through WiFi or Bluetooth.
If you have the budget for it, you might even want to invest in noise insulation, so you can listen to your music while working without disturbing your family members and avoid getting distracted by them when working. It is important that your music system and voice system are working with all your devices, so you can get entertained and chill when you need a break from the screen.
Making your home office connected, technologically enabled, and comfortable will go a long way when it comes to productivity and feeling good about your business. Implement these tech features and you will look forward to your working days.
Does your home office have all of these tech updates?