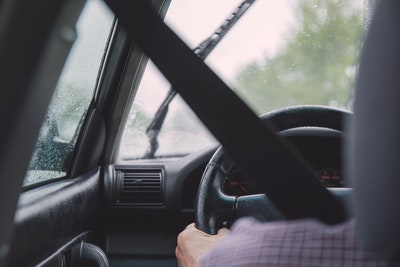 The United States foresees around six million car accidents in a year.
Fortunately, most of these accidents only result in property damage and not the occupants. Yet, one in every three accidents involves personal injury to the driver or the passengers.
Some of the most common types of accidents in Schaumburg are semi-vehicle auto-accidents, rear-end collisions, low-speed accidents, and side-swipe accidents.
Being involved in an accident can be a nerve-wracking experience. Thus it becomes vital to know the next steps, exclaim the Schaumburg automobile accident experts.
The process of dealing with a car accident begins right at the scene. The very first thing is to ensure that everyone is safe.
We never want you to be involved in a car accident, but if you are, you should know what to do next. Yes, there are certain things you can do for the apt protection of your interests.
The following guide enumerates the top things you should do in case of an auto accident.
Check for Injuries:
The very first thing you should do is check yourself and other passengers for visible injuries. Call the ambulance or ask somebody else to do it, if anyone appears hurt.
Keeping your head cool makes it easier for you to deal with the accident and its aftermath, injuries, especially in an appropriate way. If possible, ensure waiting for the police before moving anything.
Clarify Facts of your Car Accident:
One of the most crucial facts that people tend to miss is the facts of the accident. The mistakes happen because of the stress of being in a car accident. The Schaumburg Auto Accident Lawyers emphasize the importance of doing so.
The attorneys suggest getting the names, addresses, and phone numbers of everyone involved in a car accident. Make sure you have a description of the car and license plate number.
Gather all the information so that you're in a position of defending yourself.
Call the Police:
You must call the police, in case there aren't any serious injuries. You may also need a police report for filing your claim with an insurance company, even if it is to claim your vehicle damage.
Ensure that the vehicle involved in the accident remains where it is unless it causes traffic interference.
Protect the Accident Scene:
You've been involved in an accident, and you don't want others to indulge in one. Thus, you can prevent further accidents by setting up flares or keeping your flashers on.
Ensure using a flashlight, in case lights don't work. Doing so will keep you safe while waiting on the roadside.
Decide upon filing the Insurance Claim:
The basic design of car insurance revolves around protecting yourself financially. A driver must have property damage and bodily injury liability coverage.
Note that both these coverages intend to reimburse the other driver and passengers. These work well, especially when you're at fault. The collision coverage will cover car damages.
Personal injury protection helps in covering the cost of your injuries.
Final Walkthroughs
Taking pictures, limiting conversations with the other party, and maintaining a file are other things you can do during an accident.
You can also contact an insurance representative for knowing your state laws. Hiring an auto accident attorney is, however, the best thing you can do. A reputable lawyer will help you get the money you deserve and won't let the negligent party exploit you.
Are you injured in a Schaumburg auto accident? Don't waste time. Hire an Attorney!