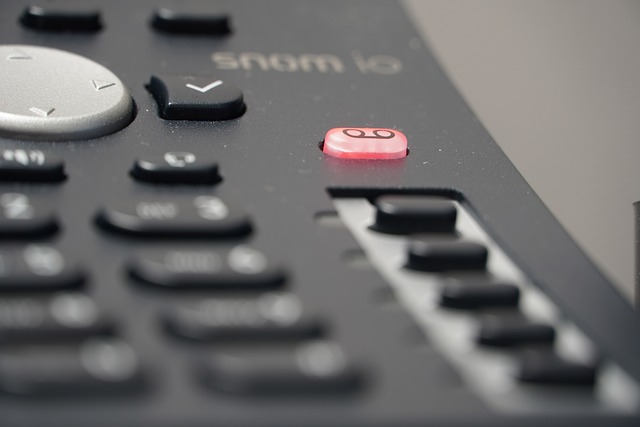 VoIP phone systems run on the cloud, so all you need to make calls is a decent Internet connection with sufficient bandwidth. They also work with desktop and mobile devices, making them ideal for remote or hybrid teams.
Aside from cost savings, VoIP offers various advanced features that can boost productivity.
These include the ability to transcribe voicemails and forward them to email.
1. Lower Costs
Some things in the office seem like an obvious upgrade – like a new printer or copy machine. But upgrading your company's phone system can be more challenging.
Using VoIP, your business can lower operational costs by eliminating hardware fees associated with traditional landline systems and reducing per-minute rates on long-distance calling. Many providers offer bundled pay-as-you-go or unlimited international calls to help boost your bottom line even further.
Most importantly, creating a VoIP system from Ooma allow your team to work anywhere with an Internet connection – not just at the office. This can give your employees a more flexible schedule and increase productivity while saving you money on telecom bills. Additionally, many providers will offer apps for your smartphone and laptop that will let you keep in touch with your clients and colleagues.
2. Convenience
Traditional phone lines limit businesses by tying them to a specific location. VoIP systems provide the flexibility to be mobile, allowing employees to work from home or any other location with an internet connection.
VoIP services are easy to set up and operate. Depending on the provider, a business can use a computer, an adapter, or special VoIP phones that plug directly into their broadband connection and operate like traditional telephones.
A VoIP system will reduce costs by avoiding line rental and long-distance calls and offering bundled pay-as-you-go or unlimited domestic and international calling plans. It's also easier to scale with VoIP as you grow and adjust staffing. Plus, most providers offer maintenance as part of your monthly service fee.
3. Scalability
Business phone systems that operate in the cloud can easily scale up to meet increasing demand without incurring costly additional infrastructure or maintenance costs. Additionally, VoIP can easily be scaled down to accommodate businesses in a transitional phase.
Because VoIP systems work online, users can access calls anywhere with a working Internet connection, giving employees more flexibility and mobility. This feature makes it easier for companies to connect with customers and partners from anywhere, anytime, on any device, including smartphones, tablets, and computers.
A VoIP system also allows your team to work remotely if needed, allowing you to avoid the costly impact of lost productivity. This feature particularly benefits companies with employees in different areas and time zones.
4. Flexibility
VoIP systems use a converged data network to break audio into small bits of "data packets." These are then assembled on time to create clear messages for both parties. But voice quality can suffer if your business's internet connections experience high latency or jitter.
With VoIP, you don't need to pay for additional hardware or services like call queuing. Plus, since VoIP runs on the internet, it's far less vulnerable to outside mishaps that can affect traditional phone lines.
Furthermore, VoIP can help your business save money on long-distance calls by providing unlimited calling in the US and Canada—often included in bundled monthly plans. All you need is a reliable internet connection.
This allows you to manage your calls on any internet-enabled device, whether in the office, at home, or on a business trip.
5. Security
Unlike traditional landlines, VoIP is managed entirely online. This means employees can make calls from anywhere with an Internet connection — ideal for businesses that frequently work remotely or across time zones.
Using VoIP eliminates the cost of long-distance calls and line rental and saves on costly conference fees. It also includes HD voice, which provides incredible sound clarity that landlines can't replicate.
To safeguard your VoIP devices, implement network monitoring to keep tabs on your data and calls. Ensure that WPA2 is enabled on your business's Wi-Fi and that all users have strong passwords.
It's also a good idea to install firewalls and encrypt all data. This will prevent hackers from accessing your information or executing unauthorized actions on your company's phone systems.