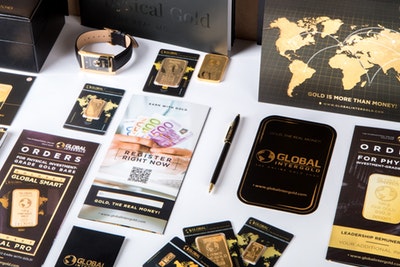 Building up your assets is a lifetime's work. Most of us begin with ordinary means and hope to grow them into a sizeable nest egg or legacy to cushion ourselves and our families against hard times and grant our children more economic freedom.
It's a struggle, and not without sacrifice and strategy. But if you have considered how best to protect the assets you've amassed, there's an urgent Achilles Heel in your life's security.
If you have build assets through inheritance, stocks, and shares, contracts or the same of a business, or property, then you're a prime target to be hit by financial mismanagement from others or expensive lawsuits and you need to keep them under surveillance. Here's what you need to consider to keep those hard-won assets safe:
#1 Protect Your Rental Investment
With the rise and rise of property values, its little wonder that many of us have sought to invest heavily in property as an alternative to more ephemeral money management strategies. But property also comes with its own set of risks, especially if you're acting as landlord to an ever-shifting landscape of tenants.
Combat this by personally vetting all tenants where possible, even if you operate through a lettings agency – no one has your same gut instinct when it comes to meeting people.
Second, if they have any complaints, aim to settle them fairly and swiftly – don't let a dispute build up needlessly, as resentful tenants are more likely to cause problems.
Lastly, if you're not set up as a business entity such as a corporation or an LLC, consider going down that route, especially if you have multiple properties. This provides an additional layer of protection as your personal assets are held separately and cannot be claimed in any lawsuit.
#2 Make Sure Your Insurance Cover is Up To Scratch
Adequate insurance cover is your first line of defense when it comes to asset protection, so be sure that you are regularly reviewing your level of cover and policy specifics, and amending as necessary.
Increasing your liability limits is a smart move for the modest bump in premium it usually occasions. If your net worth has recently increased, or you know it may be about to, make sure the cover is in line with this.
Being in touch with the right insurance broker will help you find the best deals – which aren't always about an annual cost, but more about the level of cover.
#3 Keep Your Assets Separate
It may not be the most romantic advice, but using a joint account or sharing assets with a partner can cause you a massive financial hit if things go south.
In situations with second marriages, it could mean that any children of your first union receive less inheritance than you may wish.
So try to establish very clearly separate assets that are as protected as possible in the event of any divorce. Similarly, if you share joint accounts with a spouse or a child, ensure these are regularly reviewed.
If a lawsuit or tax avoidance case is launched against them, it could be your assets that take a hit.
So what are you doing to protect your assets?  Share your thoughts and comments below.
Cheers!