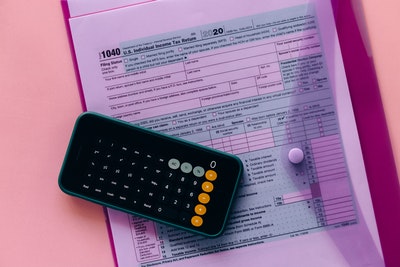 In 2021, the job landscape looks very different than it did just ten years ago.
While the increase in remote and digital work can be attributed to the pandemic, the shift in the way people make money began occurring before this event.
While the traditional 9 to 5 job used to be the gold standard, many are now seeking to diversify their income to secure financial independence.
If your income is currently only coming from a single biweekly paycheck, it's time to consider these five ways to diversify your income.
1. Monetize your hobbies
Although there is a lot to be said for keeping your hobbies and career separate, by turning your hobby into a secondary source of income that you're not reliant on, you can supplement the money you bring in from your primary job.
This will look different for everyone. For example, if you love health and fitness, take an online fitness course to receive a personal training certification and start offering classes.
If you love photography, start selling your services and building up a client base.
2. Start a blog
Though blogging may seem like a fad of the past, there's still plenty of room to make a name for yourself as a blogger.
If you enjoy writing and have a passion for website design, blogging can be a great way to make a passive income. Starting a blog and building an audience takes patience, but once you have a decent following and have monetized your site, the money will begin to roll in – with very little effort on your part.
3. Invest in rental property
While investing in the property market has financial benefits regardless, buying a property you plan to rent out will see an even greater return on your investment.
Though it can be a bit of a headache finding the right tenants, and making sure you're legally protected in the case that you don't, rental properties can be a fairly passive source of income.
Maintenance work is certainly required, but the money you bring in will far outpass the time you spend on these tasks.
4. Write a nonfiction book
If there's something you're really good at, whether in your primary 9 to 5 job or during your spare time on the side, consider writing a book about it. It's easier than ever to self-publish and make your book available through platforms like Amazon.
While writing and editing the book won't make you any money, once it's out, your work is largely done and sales will continue to occur without any extra work on your part.
The key to successful self-publishing lies in marketing. Look into marketing tips if you're new to this.
5. Buy and trade stocks
Investing in the stock market may be one of the more traditional ways to make your money work for you, but it remains an important one. If you're new to trading, pick up a couple of books on it, or talk to a financial advisor.
While high-interest savings accounts are great, they won't make you anywhere close to what riskier investments can.