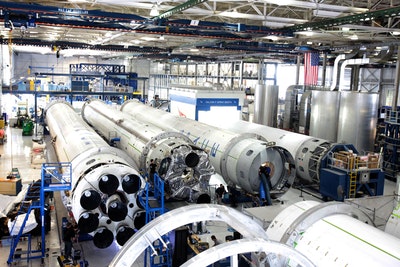 It doesn't matter whether you are a manufacturing newbie just setting up your first small factory or whether you are a veteran of the industry, you will still be keen to develop a range of strategies that could save your company money.
Manufacturing has recently seen a resurgence in the western world as companies are shifting back from the Chinese and Indian plants to support a more localized industry. As with any industry, it's important to recognize and welcome the technological advancements in manufacturing.
Take a look at how you can utilize these and change your ways of working to implement cost-saving measures across your business.
#1 Return On Investment
It's vital that you provide a top quality product at the most appropriate unit price for your consumer. While you are eager to compete with your industry rivals, there's no point undercutting them if you cannot make money and the numbers don't stack up.
Think about what you can offer that other manufacturers can't. Do you produce components quicker? Do you have a greater range of options when it comes to size or material used?
Exploit your advantages and make the market aware of them. Your consumers are only too aware that the cheapest option isn't necessarily the best option and they will be willing to pay for the quality of a product, sound communication, and reliability.
#2 Equipment
Take a look at the machinery that you are using and assess whether they are the most economical or efficient pieces of kit fit for purpose.
Instead of the pneumatic actuators within your plant, consider changing to linear electro-mechanical actuators as they are more efficient and require less maintenance in the long term.
Ensure you're using the correct lubricants for your machinery and that the maintenance plans for the equipment are adhered to. This way there is less chance of your machinery needing repair or replacement.
Look into the possibility of utilizing more technology within your factory. By swapping some of the machinery you have that requires human interaction to a computer controlled equivalent, you could save a considerable amount of staff overheads and wages.
#3 Negotiate
Even though you are at the beginning of the selling cycle, you are not the origin. You still need to source the base metals and components needed to make the goods you produce.
Negotiate with your suppliers and see if you can get a better deal on materials. If you have been a loyal customer, you buy in bulk, and you pay on time, suppliers will be more inclined to cut you a deal.
The same goes for your outsourced marketing and payroll functions. By shaving your expenditure even by a small amount, this can have a significant impact on the prosperity of your business.
The world of manufacturing is not an easy industry to break into and thrive in. However, if you're willing to diversity, continually improve and make cost-saving decisions, you will be able to compete with your industry rivals and see your business succeed.