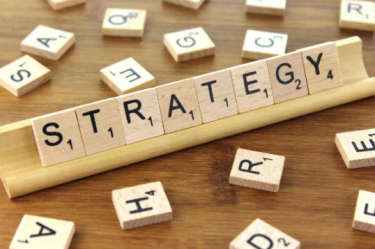 The best way to win new customers and secure repeat business is through word-of-mouth advertising, though it's difficult to ensure satisfied customers share their experience with others.
However, when people recommend your services or products to friends and family, it's easy to make a sale when they walk through your door.
People trust their closest friends' advice over advertisements, and they practically have their money ready when they contact you.
If you've tried everything and don't know why your business is not getting results, you might want to consider referral-based marketing.
Needless to say, you need a good product, an excellent customer service offering, and competitive prices to impress customers, but there are other ways in which you can increase your customer base through word of mouth.
Referral-based marketing means persuading other people and businesses to advertise your company, and though that might sound strange, it's entirely possible to do if you know how.
Keep reading below to learn how you can build brand awareness and increase profits through referral-based marketing.
5 Tips for Referral-Based Marketing
As with many advertising strategies, it can take a while for referral-based marketing to yield noticeable results, but if you plan your campaign and take advantage of every available opportunity, you can build your reputation and win new customers through word of mouth. Here's how:
#1 Attend Trade Shows
Most forms of advertising don't allow you to talk your customers.
Sure, you can address your potential customers through online ads and video clips, but you can't receive instant feedback or open a dialogue.
Trade shows cater to a particular industry, and as such, lots of people with a direct interest in your services will attend.
Exhibiting at trade shows gives you the opportunity to build rapport with potential clients, and if you make a good impression, they're bound to spread the word about your services.
#2 Team Up With Other Businesses
If you think about it, home builders rarely require the services of an electrician and not a plumber, and property owners almost always need a waste disposal company when hiring a construction team for a revamp.
Think about the types of businesses that could spread the word about your company to customers they've already secured, and when you approach these businesses, assure them you'll promote their company in return for them promoting yours.
You won't lose any respect for name dropping when people ask for recommendations, and you could win new customers who need your services immediately.
#3 Contact Your Competitors
You may assume there's no way to persuade your competitors to refer customers to you, and that's admittedly true in most situations.
However, there are cases where you and your competitors can help each other out. If you're a hatchback and 4X4 rental company, some customers may ask for services such as construction yard rental.
At that point, you'd probably refer them to a company that can cater to their needs, so you ought to ask your indirect competitors to do the same in return.
Even businesses which provide an almost identical service to you could refer customers when they're full to capacity, or they could mention your name if a job is too big or small for them.
#4 Do Everything Right
When it comes down to it, you need to offer a fantastic product for a fair price to get the referrals that matter the most.
Word of mouth is widely considered to be the best way to build a loyal customer base, and that means you need to impress every one of your customers.
Make sure you read up on how to improve your customer service skills and professionally present your business, and you will earn organic referrals over time.
#5 Make an Effective Marketing Strategy
You might not be able to rely solely on referral-based marketing to entice new customers through your doors, but it's certainly a form of advertising that can work wonders for your business.
There's no better way to build a good reputation than by having satisfied customers tell others about the professionalism and value of your company, and the methods above will prove effective if you plan your campaign carefully.
If you get everything right, you could increase your customer base through word of mouth without spending more than a few hundred dollars.
Are You Running a Referral-Based Marketing Business?
Are you running a referral-based marketing business or are you planning to start one?  How is it working and what issues have you dealt when it comes to this marketing method?  I would love to hear your thoughts, stories, and ideas, below.
-Cheers!