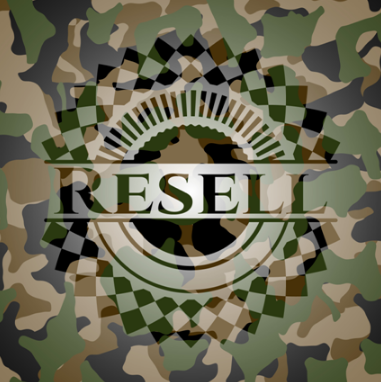 Reseller hosting is the easiest way to set up a hosting business or add additional services to one's brand.
Under the purview of reselling business, IT companies, webmasters and novice business owners purchase reseller hosting packages from the bigwigs of the hosting world. These plans are then repackaged and sold to others.
To succeed in a reselling venture, it is imperative to design and re-sell the hosting packages in a way that addresses individual needs of a given business or website.
You must engage with the right upstream hosting partner and stick to the following metrics when designing Reselling Hosting Plans.
# 1 Divide and Define the Packages
Acquiring customized packages from parent host allows a reseller to offer plans as per the requirement of the client.
Depending upon the need of the customer you should define the monthly bandwidth/disk space and price for each plan. You should also be able to upgrade the plan chosen by the client at a reasonable upgradation fee if the requirement of your clients grows with time.
# 2 Include the latest cPanel version
cPanel allows customers to control every aspect of their website easily- email, files, statistics, script installation, databases, security and more.
The Password Protected cPanel lets you limit web access to your hosting account directories.
The latest cPanel will have advanced features like better load time of pages, latest editor, and improved dashboard interface. Therefore, make sure your upstream host provides the most recent version of cPanel.
#3 MySQL Database with phpMyAdmin Access
phpMyAdmin is a very integral component of any reseller hosting plan.
The software tool is compatible with cPanel & Plesk and is used for handling MySQL database administration and other MySQL operations.
Therefore, ensure you get access to phpMyAdmin, a powerful graphical interface for querying and editing database tables.
# 4 Unlimited E-Mail
Offer unlimited email capacity to allow customers create their email accounts, manage space, passwords, forwarders, filters and auto-responders.
Having different email accounts for various functions will make email management easy for complex business needs.
# 5 Guaranteed Good Uptime Score
If you choose a parent host that has above 99.5% uptime score, you will be able to pass the same advantage to your clients.
Businesses that operate 24X7 via their website (e-commerce portals, internet banking facilitators, customer support service) cannot afford a downtime.
An uptime score that is below 99% may negatively impact your customer's business. Therefore, partner with a reliable upstream hosting provider who promises an impressive uptime score.
This, in turn, will allow you to offer quality service to your clients.
# 6 Competitive and Realistic Pricing
When dividing the reseller hosting plans into small shared hosting packages make sure you assign a competitive and realistic pricing.
Always remember that reselling hosting is a very competitive business and your prospective clients may choose your competitor over you for a better deal. Having stated that, an aggressively priced shared hosting plan is also problematic.
For instance, clients may become suspicious of a plan that is tagged at a throwaway price. Therefore, you need to adopt a balanced approach when putting a price tag on the web hosting plans. Take help from the experts or conduct a thorough market research before reaching the final number.
# 7 Sound Customer Support
Any line of business requires round-the-clock support. To keep your clients happy, include sound customer support system in the web hosting plan.
Many resellers have an in-house customer support team, even though it's the responsibility of the upstream host to fix problems and maintain the servers. This is important to build the trust with your clients.
Tell Me About Reseller Hosting Business
Finally, how you market your reselling business is yet another important metric that will help your venture to succeed.
Although reselling business requires minimal investment, you may need to hire marketing professionals, a customer support team and other resources to help you grow the business.
Do have a resller hosting business?  What have you learned that you could share with everyone on this blog?  I would lover hear your thoughts on this topic below.
Cheers!