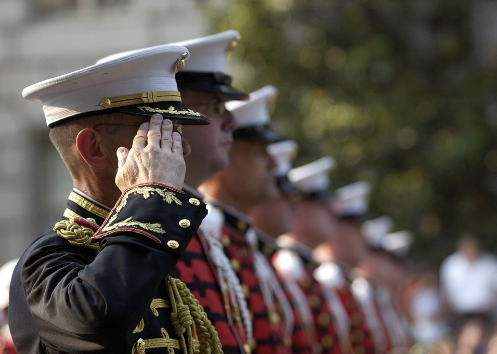 We all deserve to live a life free of financial concern and the stresses that can come with that.
That goes more for our veterans and our returning troops looking to find a good life after their service.
Yet, when service members return from duty, they're a lot more likely to face financial hardships than regular civilians.
They are twice as likely to carry credit card debt and the majority have a more pessimistic future outlook because more challenges tend to face them as they return to civilian life, such as physical impairments, hearing loss, PTSD and career transition.
Here, we'll look at some help they could possibly get facing those challenges.
Education Funds
One of the challenges facing troops as they come home is the challenge of integrating into the civilian job market.
It can be tough for most people, so if you've disadvantaged yourself in terms of education or training in order to serve your country, it can be even tougher.
However, there are a lot of different funds and programs that can help you get further educated and help specialize your skills to the jobs market.
Many can help you avoid the hassle of dealing with a student debt, whilst the well-publicized Post-9/11 GI Bill could pay off your whole tuition and teaching fees while helping you deal with accommodation and personal expenses during education.
There are many more programs that help veterans find a place in the job market beyond education too.
Specialized Loans
Education and training can help you find employment that can help your financial situation excel in the future. If you need immediate financial assistance, however, then there are options for that, too.
For instance, solutions from places like Omni Military Loans can provide not only loans but expertise and assistance in debt consolidation, lease deposits and so on.
When you need a loan, you should look first and foremost at those who are specifically geared for specializing loans to military and ex-military personnel.
Many of them are able to agreements with better interest and longer repayment terms than you might be able to find elsewhere.
Grants
If you're in a position where a loan wouldn't be able to help because you're unsure if you would be able to pay it back, then you should look at some of the grants available, as well.
There are grants of all kinds from organizations like Operation First Response. Some can provide emergency funding, some can offer grants to help keep you in your home if you're falling behind on payments.
Others specialize in offering assistance to those who have been injured or disabled as a result of their time in the armed forces. If you're the child of a service member, then you might want to look towards organizations like the American Legion instead.
What Options Have You Tried?
If you're a veteran or the loved one of a veteran, it's good to know that there are always options to help get back on firm ground. Education and training opportunities, loans and grants can make your financial future a lot brighter.
So what options have you tried?  Have you tried grants or education funds, or have you tried some other option that I haven't mentioned in this article?   Feel free to share your thoughts and ideas in the comments section below.
Cheers!