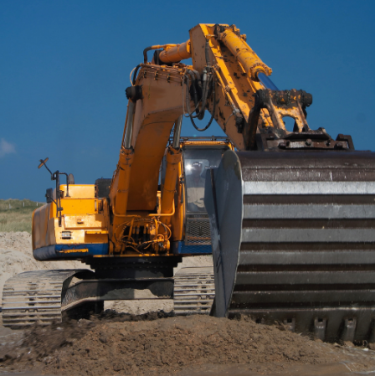 It's no secret that many businesses rely on a whole host of tools, machines, and appliances, and they're usually quite pricey. You get what you pay for after all, and sometimes, that high price is worth the peace of mind and safety.
In fact, my business partner is currently looking into buying a CNC plasma torch, and the price tag on this tool starts out at $10,000.
But what if you're a startup or a small company? What if you can't afford to pay those high-end prices? Who caters to you? Well, sadly, there's nothing that specific, but that doesn't mean you can't be running.
So whether you're a small business that's strapped for cash, or a bigger one looking to save a quick buck, look no further. If it's time to buy some brand new equipment, or replace some old stuff, here's how to do that, and possibly save some cash in the process.
We've broken things down by industry, to make it a little more specific to you.
Industry by Industry – Equipment Money-Saving Tip
#1 Construction
Construction equipment and machinery are different in that it must undergo a strict safety regime before the sale. Unlike other industries, where if some equipment fails it won't really cause harm, here, it could cause death.
So, saving that cash and staying safe is important – but how is it done? I'd start by looking at second-hand construction vehicles, then taking them for checks yourself. Overall, this is likely to be cheaper than buying a brand-new, safety tested vehicle outright.
As a side note, I also want to mention that you also want to make sure you have the right safety equipment on hands such as pavement signs, reflectors, and vests.  When you're working in a construction environment you need to know where people are at all times and these safety tools will help.
Alternatively, you can rent if the job is temporary. Maybe you only need the large digger for one job, then it's useless. Renting is cheap as chips, and is easy to do.
I dealt with this issue several years ago when I was looking into buying a 50-ton throw press and the price tag in itself ran $80,000 but in order to move this press, I would need to hire a moving company that would cost me an additional $10,000 to safely move it from one place to another.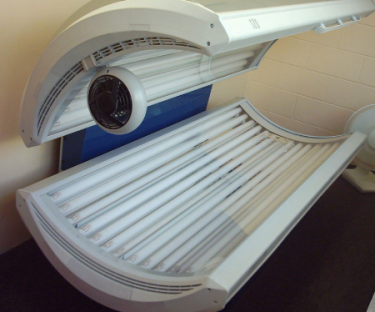 #2 Beauty
If you run a beauty or cosmetic based business, the tools you use will be your bread and butter. Everything from lasers to salon hairdryers to tanning beds must function correctly, and to a high standard.
When buying, you have to make sure the machinery fits with the tone of your business, without breaking the bank.
But how?
The answer here is simple. If you were looking for a hydrafacial machine for sale, for example, then consulting an unbiased product aggregator is better. Going straight to the website of a manufacturer will yield the highest price. It's the third-party companies you need to begin shopping with.
#3 Manufacturing
If one piece of manufacturing equipment fails, then your entire operation can be compromised. Thus, it's vital that everything remains in check, but at a low price.
One possibility is to build the equipment yourself. You're a manufacturing business it's what you do! Buying in parts from different companies, then piecing them together, is incredibly cheap.
This also allows you to only buy what you need – with a few spares – and also lets you know that the equipment is legit. After all, you built it! By doing this, you can impress your clients with your creativity, and let them know you're a skilled manufacturer.
One other option is to move into a rented manufacturing space. You won't own any of the equipment, but if renting is cheaper than buying, then why not? This also means you have less liability in terms of equipment maintenance and failure. It won't technically be your job to fix.
#4 Every Industry
In every industry, you can save money on the cost of machinery by buying at the right time.
Even manufacturing equipment suppliers will have sales from time to time, often when newer equipment is becoming available, and by purchasing during these times when producers are lowest, you can save a lot of money.
In order to get the best deals, start following your suppliers on social media, set up alerts for discounts, and use work out how to calculate percent change so you can be sure you're getting a good deal.
Obviously, this will only work if your need is not urgent, but it can be a great additional way of saving money on costly equipment so it should not be dismissed.
Final Thoughts…
In the end as a business owner myself, I'm always looking to cut costs and save a few bucks but I also know that I need to spend a few bucks as well in order to stay ahead of the competition, and most importantly a safe working environment.
What are you doing to save money on machinery and equipment in your business?  Share your thoughts and ideas below.