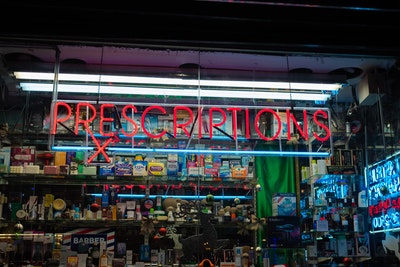 A pharmacy is a store where people purchase drugs and medicines. It can also refer to the practice or profession related to creating and preparing medicines.
A pharmacist's job is to provide a link between doctors and patients. Included in its role is to check prescriptions and provide the correct medication.
This ensures that a patient receives the proper medication they need to cure a specific illness. Failure to give the appropriate medicine can sometimes be fatal.
In addition, a pharmacist can offer guidance on specific side effects of certain drugs and warn patients against consuming these medicines along with alcohol. In general, a pharmacist's role is to keep patients safe while consuming their medications.
Because of the importance of pharmacy in many people's lives, venturing into the business is a good idea. In starting a pharmacy business, though, there must be a few things to consider, from choosing the right location to buying medical supplies in bulk.
1. Get advice
The first thing you need to do is ask for legal advice from an attorney who knows a thing or two about establishing a retail pharmacy business.
This lawyer must know or at least have connections with lawyers who know about the legal healthcare laws in your area. At the same time, this lawyer must also be knowledgeable in legal employment laws.
In addition to a lawyer, you will also need the expert advice of an accountant, a real estate agent, and an insurance broker.
These people will help you purchase the location of your pharmacy. An experienced pharmacy designer will also be helpful when it comes to the layout of your shop, as well as getting your business approved for a state license.
To connect with the right experts, you must ask advice from existing pharmacy business owners or a state pharmacy association. Additionally, there are a lot of available sources online that can point you in the right direction.
2. Create a business plan
In creating a business plan, the most crucial consideration is your customer. You must answer the question on most consumer's minds: why would they go to your shop to buy their medicines?
To answer this question, you must first analyze the demographics in your area. You must understand the population in your area and if there are enough people that will buy and support your business.
Secondly, you must do field research by going to the community and asking them what they need or lack in the community. A great way to know what your pharmacy can offer is by asking the physicians in the area what they need that isn't supplied by an existing pharmacy.
Not only must you look into the current needs of your consumers, but the future of the pharmacy business. You must be able to project the state of the industry in five years so you can adequately respond to the demands in the future.
Include a marketing plan in your business study because your marketing strategy will set you apart from other competitors.
Put all of your plans in writing so you can constantly update and review them. This will serve as your guide in fulfilling your business goals.
3. Pick the best location
In picking the best location for your business, you must consider the traffic, visibility, and access. The ideal location must have enough traffic where people constantly pass by.
A good indicator of an excellent business area is if there are other businesses nearby. Having a cluster of companies in the area ensures that enough traffic is created.
A good location must also be free from obstructions. Your pharmacy should be easily seen so that customers who need to buy your products will not be confused and find your place.
Access means people can enter and exit your shop, and if possible, pick a location that allows drive-thru service.
4. Run a Test Before Grand Opening
There is a reason why most businesses conduct soft openings. This gives your business a chance to test out specific procedures and gives you enough room to improve before the grand opening.
This also allows you to advertise your business and market it to other facilities that may choose to partner with your business.
Inviting local officials into your grand opening is a great way to market your business and be instantly known in the community. Better yet, become a member of the local Chamber of Commerce. Doing these strategies will give you free publicity and might even land you in a newspaper.
The vital thing to know is that a pharmacy is primarily meant to serve the community. Having the community involved at the beginning of your operation will give you an excellent introduction to your area.