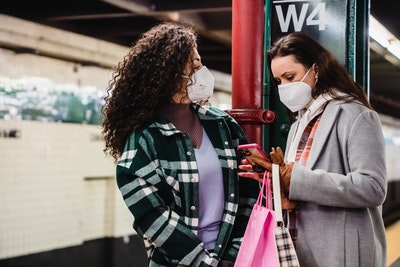 The COVID-19 pandemic has taken a toll on everyone's mental health.
The effect of the pandemic has shown how people are willing to splurge on things that will make them feel better.
Some are even willing to go into debt with their credit cards to buy things they don't necessarily need.
While treating yourself is good, you also have to be conscious of your financial standing.
You wouldn't want a bad credit score after the pandemic.
1. Credit Trends During the Pandemic
A recent poll found out that 4 in 10 American adults are willing to go into debt to spoil themselves this pandemic. They are eager to spend on automotive, home renovations, and travel.
This spike in excessive spending is due to the anxiety people are experiencing because of the pandemic. Because of the restrictions, people are more anxious to get their lives back on track, spending more on travel, even if it means using their credit cards.
2. Your Credit History and the Urge to Splurge
The urge to splurge is understandable, given the current situation. Even so, experts remind everyone to review their credit reports. Your credit report has your credit history collected by major credit agencies such as banks.
This report is the primary basis for your credit score, which ranges from 300 to 850. The higher the score, the better chances you have of an approved loan or reduced interest.
Unfortunately, most Americans do not understand the importance of their credit reports. One study shows that almost one in three Americans had never checked their credit report.
The more they're unaware of their credit report, the more likely they will go into debt.
3. What You Need to Know
Yes, the times might not be easy. Rewarding yourself using your credit card could be the way to escape from reality. Using your credit card isn't necessarily wrong, as long as you pay your dues on time and maintain a good credit score.
Here are the little things you must keep in mind that could hurt your credit score:
Late Payments. Some services ease their payment regulations these days due to the pandemic. But that doesn't give you a free pass to miss paying your dues even once. Remember, your payment history makes up a good percentage in computing your credit score. As much as possible, pay your bills on time or not more than a month late.
Acting as Co-signer. Everybody is struggling these days with their finances. No wonder people resort to credit applications to cope with the difficulties. It's okay to lend a helping hand and co-sign your family or friend's credit application. Take note, when you sign, you'll be fully responsible for their debt when they can't pay. Be conscientious with whom you're signing if you don't want to add a black mark to your credit score, should they fail to pay their debts on time.
Additional Credit Cards. You may think that the more credit cards you have, the more secured you will be during the pandemic. However, new credit accounts take 10% off your credit score. Even the length of your credit history is integral in analyzing your credit history. You wouldn't want to give the impression that you rely on credit for your expenses.
Credit Report Errors. You have to check your credit report to see if there were errors in your transactions. If you haven't asked your bank to notify you of unauthorized credit card use, you can check for credit card fraud with your credit report.
4. Working Toward Better Financial Standing
Take this expert advice: instead of splurging with your credit card, why not make use of your time to talk to a financial planner?
Talking to experts will not only give you tips on keeping a good credit score, but they can also give you tips on how to achieve your long-term financial goals.
They can also orient you with critical financial documents such as cash-flow statements, car and life insurance, and healthcare directives.
Once you achieve good credit standing, that might also be time for you to start estate planning. You can achieve more goals with financial planning. Start preparing your power of attorney, living will, and last will and testament.
For estate planning, you'll have to consider your current location. Estate laws and regulations vary in different states and countries.
Consult with an estate lawyer from Maryland if you're living in Maryland. If you live in Australia, you might want to look for reliable wills and estate lawyers Perth is known for.
The pandemic will be over, and soon, things will be back to normal-the new normal, that is. By then, you'll want to stabilize your finances.
Save as much as you can now, and spend what you can only afford. When all this is over, you can buy all the things you want.