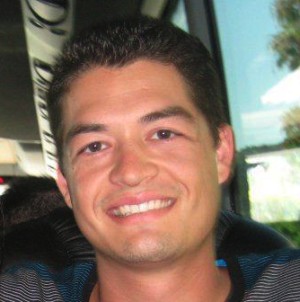 In today's episode of the Stumble Forward Podcast I have a very special episode for you.  First off, it's my 10th episode and I can't believe things have gone this fast.
I launched this podcast at the beginning of March and it's already been two months.  I guess it's like they always say, time flies when you're having fun.
On top of being my 10th episode I also decided it was time to bring on my first guest to the podcast and I've brought on none other than Harry Campbell of YourPFpro.com
Harry and I have been great internet friends for some time now,exchanging a lot of emails back and forth sharing ideas, and tips to improve our online businesses.  More than that he has been earning income in a lot of different way from real estate, to blogging, and much much more.
So if you are looking for some unique ways to earn a little extra income this is an interview you will definitely not want to miss to so check it out now.
In This Episode…
Learn how Harry lands his freelancing jobs using his unique resume approach.
Learn about the different ways Harry goes about earning extra income with his blog.
Learn about some of the new ways Harry is going about earning extra income with his car.
Links Mentioned In This Episode
Harry's blogs and guides
The Four Hour Work Day – Harry's other blog helping you work less, save more, and live more.  I didn't mention this blog in the podcast but I thought I would mention it as well.
Tools To Earn Extra Money Online
Google Adsense – A free advertising program that allows you to put ads on your site and earn extra income on a per click basis.
FlexOffers – This is another affiliate network that Harry uses to work with advertisers as well.
Freelancing Tools Harry Uses
Elance – Is an online market place to find all sorts of online freelancing work.
Unique Ways To Extra Money
Uber – A unique program that Harry is using to drive people around and make extra money with his car.
Conferences 
Fincon Expo – This is a unique conference that connects money and media, from personal finance bloggers to industry professionals and is one where  Harry and I will both be in attendance at this year.
Tools Harry Is Using To Manage His Finances
Mint.com – A free online based budgeting tool that can help you manage your finances and see where your money is really going.
Award Wallet – A simple program that keeps track of your hotel, and credit card reward points and frequent flyer miles.
Wrapping Up
To wrap up this episode of the Stumble Forward Podcast the best way to find great income opportunities like Harry did is to just take immediate massive action.
Without that all you will ever have is a bunch of ideas and ideas won't make you any money until you take the time to act on them.
Finally, if you get a chance subscribe to my podcast and leave a review which you can do over in iTunes and Stitcher. Check out the links below and do that now.
Thanks for listening and I will see you in the next episode.