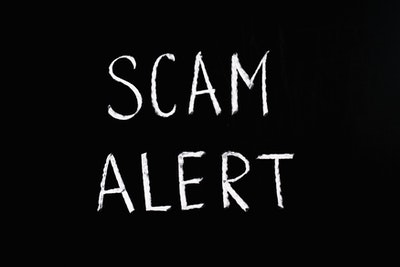 If you've read my articles on timeshare resale scams, and timeshare resale companies you would know how crooked the timeshare community can really be, I know I've been there and done it.
So in this article, I thought I would share the story of how I was scammed by one of these companies but more importantly how I got my money back from one of these timeshare marketing scams.
I should also mention that I am not going to mention the name of any of these companies since I have been sworn to secrecy by this company and am not allowed to reveal their name on my website, but if you have been trying to sell your timeshare for any time you will almost certainly have heard of these companies.
Also, know that I can't guarantee this will work for you but it's worth a shot.   So read on about how you too could get your money back as well.
How I Got My Money Back
Back several years ago I was driving home from work and I heard a commercial about a company that works with people to help them sell their timeshare.
After 5 years of paying maintenance fees, I wanted to sell my timeshare once and for all.  So I called this timeshare sales company and they claimed they could help me sell my timeshare, however, to sell my timeshare  I had to pay them $600 upfront.
However, after considering the fact I didn't want to pay any more maintenance fees anymore I paid their fee.  Then I waited and I waited.   I waited over 2 years and didn't get even just an inquiry about my timeshare.
I called the timeshare selling company and they claimed to have several buyers on the line.  So I waited and waited and still, nothing happened.
So after a couple of years and no replies and no answers, I learned that almost all timeshare resale companies are nothing more than a timeshare sales scam.  This then prompted me to help others from being caught up in this timeshare selling scam so I wrote an article.
How To Get Your Money Back
So how does writing an article get your money back from a timeshare scam?  It's actually very simple, the key is to apply leverage against this company so they will give you your money back.
So I wrote an article an about this timeshare resale company and shared my story with others all over the internet.
I then began to work with that article to get in to rank well in the search engines.  Sharing this article on Google and other search engines drew a lot of attention, in fact, it drew so much attention that this company finally called me and asked me to take the article down.
I agreed to take the article down as long as they would refund me the $600 I originally paid them.  They agreed but I also had to sign a waiver saying I would never write anything about this company on my website again.  However, it did work.
The Step By Step Process
Now that I've given you the long version of how I got my money back for timeshare sales scams I'm going to give you the step-by-step instructions so you can do this yourself.
#1 Create a Website. You don't have to make anything fancy, in fact, it won't even cost you any money to do this.  Just go to WordPress.com and they will walk through the process.
#2 Write The Article. Once you have the website up and running write an article talking about your experience with the timeshare sales scam.  The point of the article is to share your story.
Don't come claiming the company is a scam without any proof to hold it up, finally don't mention your doing this get your money back.
This might sound contradicting but asking for money is not the point of doing all of this.  In fact when I wrote the article about the company that ripped me off I had no intentions of getting any money back from them.
#3 Build Up Your Ranking. In order to get the attention of this company you will have to rank well in the search engines, this means being in at least the top ten search results.  To do this you will have to first include the name of the timeshare scam company in the title of your article and in the URL of the site.
On top of that, you will also need to build links.  To do this you will have to submit guest posts back to other sites to build up the ranking.   There are tons of sites you can submit guest post articles to like Ezine Articles, Go Articles, and even my site Zoom Articles.
Finally, I must reiterate before you do this that the point of doing all this is to prevent others from getting hit up by this scam, and if this is all that ever happens with it I would consider it a success.  However, if the company calls you I would consider it an added bonus.
I must also remind you that this process is not very fast either you can expect this to take anywhere from 3 months to a year or longer before your message starts getting heard over the internet.  On top of that, there is also no guarantee it will work for you but it's worth a shot at the very least.