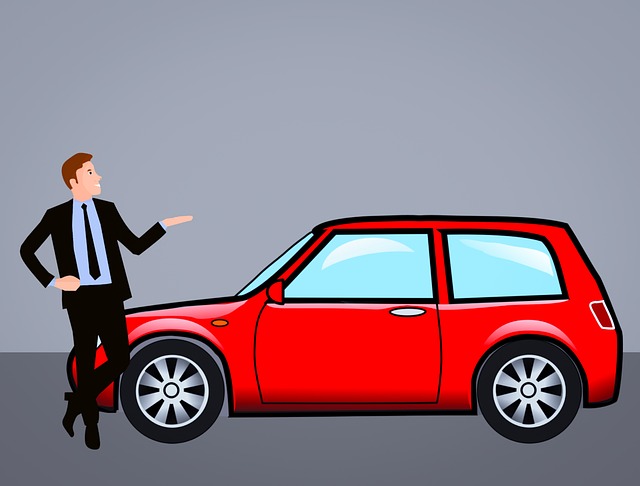 Car leasing is an excellent way to acquire your dream car without taking out loans from banks. Leasing is becoming popular both among private individuals and companies, as it can offer a number of advantages compared to purchasing a car outright.
Essentially, this service is a process of renting a car for a specified period with pre-established conditions. At the end of the term, the client can either purchase the car or return it to the dealership in exchange for another car through the same procedure.
Many people are not yet familiar with leasing and cannot fully appreciate its advantages compared to standard loans. In this article, we will examine in detail how the leasing procedure works and what its benefits are.
Car leasing process
Leasing can be a complicated process, but only if you're not familiar with the stages of application.
The first step in the application process is selecting a car. When making a decision about which type of car to choose, take into account the following factors: size, engine volume, safety, cost, and appearance.
After you are able to narrow down your list of possible options, study different models to determine which one suits you best.
The second step, after choosing the desired make and model, is to review leasing options. Contact several dealerships in your region to compare prices for the same make and model of car.
You can also consider online leasing options if they are available from the company. There is even special auto leasing software available. When searching for dealerships, pay attention to ratings, quantity, and quality of reviews, and variety of services.
Once you have identified a dealer or company offering the best deal on the desired car, the third step involves negotiations and clarification of details. Discuss such questions with the manager as the initial deposit, monthly payments, lease term duration, and mileage restrictions.
This is necessary in order to be informed about leasing issues before signing the contract and to understand whether such terms are suitable for you.
And finally, when all the documents are processed, it's time for delivery. At this stage, you will receive instructions from the manager on how to pick up your new leased car.
Before driving it away, make sure everything is in order, there are no signs of damage, and no missing accessories, such as floor mats in the cabin.
Types of car leasing
Auto leasing can be operational or financial. Operational leasing allows you to rent a car for a certain period, usually a short one. At the end of the contract, the car is returned to the leasing company.
This type of leasing is suitable for companies that can temporarily use a car without any obligation to purchase it in the future. Financial leasing is significantly different from operational leasing.
The recipient rents a car and at the end of the contract can make a payment to become the full owner by covering the difference between the cost of the property and the total amount of payments. All of this is recorded by the manager in the vehicle leasing software.
In addition to this, there are also closed and open leasing options. With closed leasing, you will know the exact payment amounts for the entire duration of the contract, as well as any possible additional payments, such as taxes or registration fees.
At the end of the closed leasing term, the recipient must either buy or return the leased car in accordance with the terms of the contract. With open leasing, you make a large lump-sum payment at the end of the term to settle the change in ownership value, and monthly payments under the contract are relatively small.
With this type of leasing, you are usually responsible for any depreciation in value that occurs during the leasing term.
Benefits of buying a car on a lease
If we talk about the benefits of leasing, there are several reasons why this service is more advantageous than buying a car on credit:
Low monthly payments due to the fact that leasing only covers a portion of the expenses associated with owning and operating a new car. This results in savings that can be used for other expenses such as fuel or insurance premiums.
Tax benefits. Depending on the type of entity involved in the leasing contract, whether it is a corporation or an individual entrepreneur, there may be certain tax benefits associated with entering into such a contract.
Flexibility. The lease term is usually from two to four years. This means that if circumstances change during this period, for example, if the recipient moves to a new location, the contract can be terminated without penalty.
Upgrade possibilities. Depending on the type of entity involved in the leasing contract, there may be opportunities to exchange the car for a new model at lower prices than usual after the lease term expires. Such possibilities are usually available in car leasing software.
No depreciation risk. During the leasing contract, renters do not have to worry, as all expenses for car maintenance are covered by the company, unlike owning a car directly, where depreciation drops sharply after 3 years.
Low initial costs. There is no need to pay large sums upfront for deposits and taxes. Also, many types of leasing do not require an initial payment, which means that you can plan your budget.
Quality guarantee. Manufacturers provide guarantees against breakdowns or certain types of damage, providing customers with peace of mind in case something happens to the car.
Conclusion
If you want to buy a vehicle but lack the finances to do so, you should not postpone the purchase. You can take advantage of the leasing service, which allows you to rent a car for an extended period.
By making a certain monthly payment, at the end of the contract, you will be able to purchase the vehicle and become a full-fledged owner. This is a safe service, as all conditions are stipulated in the contract.
However, before entering into a deal with the first available company, you need to approach its selection correctly. Pay attention to the company's experience, and rating, and read reviews on third-party resources.
Another important criterion for choosing a company is the availability of software leasing. This indicates that the company invests in its development, values its work, and tracks the effectiveness of its deals.