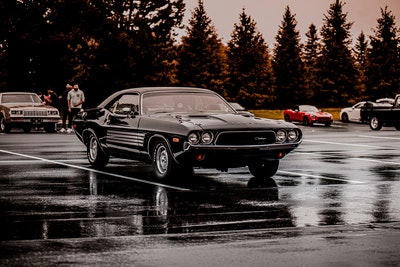 No one wants to buy a bad car, but it's also important not to spend too much on the first used car that comes along.
To find a little-used bargain that stands a good chance of still being a fine runner year down the road, be sure to ask these key questions before you make any purchase:
How many previous owners?
If it's more than one, the car may have had problems that were never fully addressed.
The more someone drives a car, the more they can tell you about it. It's possible that if someone has driven their automobile for a long time without any issues, it is a sign of a trustworthy vehicle!
However, if someone is attempting to sell a car that they have owned for less than one year, they are almost certainly dissatisfied with it for some reason.
Is there any damage to the exterior of the car?
Note that cosmetic damage to a car from normal wear and tear is not a deal-breaker, but structural problems with the frame of the vehicle could indicate other difficulties.
Cars in bad shape should be passed up, no matter how good a bargain they may seem. Certain elements to check when inspecting include :
– Check the tires to ensure they are not worn, punctured, or cracked.
– Inspect the tire treads. Worn-out treads usually indicate an alignment problem, while excessive wear on only one side indicates a wheel balance issue. Both can be significant issues that should be assessed by a mechanic before purchase.
– Look for rust on the chassis. This can cause problems down the track if not dealt with.
– Check the brakes to ensure they work well and that there is a good amount of pad left on each one.
– Check for leaks around the car, including under the engine and on the underside of the vehicle.
How will you pay for it?
Will you pay cash or look at obtaining car finance? If you intend to pay cash, it's likely that the price will be lower than if you intend to obtain car finance
If financing, consider:
What is my credit score and how can I improve my credit score?
How do my savings and income figure into the calculations of available finance?
Is there a difference between a dealer and bank finance?
How much deposit is required and what are the interest rates and fees involved?
What additional costs may be incurred once I have taken physical ownership of the vehicle? (e.g., transfer fees, insurance, etc.)
Are there any local deals available? Such as if you live in the ACT, search for a Canberra car loan to get the best finance deal available from a local credit provider.
Is it the right car for you?
If you're tall, make sure the car is roomy enough inside. Think about whether it would suit your needs in terms of performance, safety, and reliability today and several years down the road.
Right down your personal list of necessities, and don't forget the accessories you might need to buy for your cars, such as a bike rack or a cover, before you sign on the dotted line.
How old is the car?
Most new vehicles lose 60% of their value after five years, thanks to depreciation. When haggling for a cheaper price, you may take advantage of the car's age – and how quickly different makes and models depreciate – to your benefit.
If you're looking for a used car, particularly one that's five years old or older, check the market to find out how rapidly different makes lose their value.
For example, a 2003 Honda Accord has depreciated more quickly than a 2004 model – and more quickly than a 2010 model as well.
The four questions listed in the article should be asked before buying a used car.