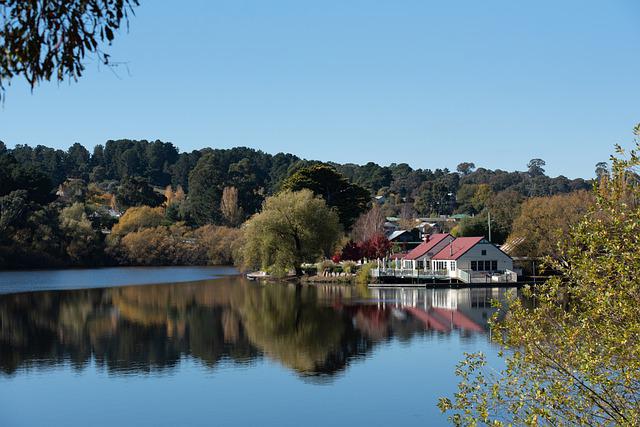 If you're thinking of buying a home sometime soon, you're not alone. In fact, millions of Americans find themselves in the housing market each year.
Each potential home buyer has a list of essentials in mind when searching for the perfect house, including everything from the number of bedrooms and bathrooms to the proximity to local schools.
For many, a home situated along a busy highway or in the heart of the city just won't do. Instead, they'd like to be a little further from the chaos and noise.
Venturing Off the Beaten Path
For those who want to get away from all the alleged amenities of the city, lake living may be the answer. An array of lakeside homes is available through companies like RE/MAX at the lake.
If you're not sure if a lakefront property is right for you, take a look at the following reasons it just may be.
1.) Peace
Peace and quiet are among the main reasons people wholeheartedly enjoy lake living.
Even though life may carry on as usual with work, school, and other activities continuing to take up much of your time, the hours you spend at home are bound to be more serene when you live by a lake.
There's something about the surrounding environment that seems to block out the rest of the world.
2.) Nature
Being close to nature is another point that has popularized the lake lifestyle. While you won't necessarily be nestled deep within a dense forest, you'll still be surrounded by nature when you live by a lake.
Geese, ducks, frogs, and dragonflies are only a few of the natural wonders you might see while enjoying your yard or gazing out the window. Of course, plenty of trees and other foliage will grace the landscape as well.
3.) Boating
Recent reports show that more than 100 million Americans go boating every year. Of course, many of them have to load their boats on trailers, hook up the trailers to their trucks, and tow their boats to the lake.
If you enjoy boating and happen to live by the lake, you get to cut out those more boring steps and spend more time on the water.
4.) Water Sports
Taking advantage of the lake goes well beyond spending time on a boat. Swimming, water skiing, kayaking, and simply floating around on an inflatable raft are possibilities.
When you live by the lake, all you have to do is cross your yard to enjoy your favorite water sport.
5.) Fishing
Fishing is also an incredibly popular pastime among Americans. If you're among the nation's avid anglers, what could be better than having a terrific fishing spot right in your backyard?
It's the perfect opportunity to pass along the joys of fishing to your children or grandchildren as well.
6.) Fabulous Gatherings with Family and Friends
How many people trek to the lake on weekends to gather with family and friends? It's the perfect place to fellowship with loved ones and find something for everyone to enjoy.
Most of those people have to pack multiple coolers with food and drinks, load up their trucks or SUVs with gear, unload at the lake, and then reload everything at the end of the day.
When the lake is in your backyard, the majority of the workload is off your shoulders. You can simply invite friends and family over to have a great time.
7.) Relaxing
While your options are nearly endless with lakefront property, you don't necessarily have to spend all your time taking nature walks, cruising in the boat, fishing, skiing, and entertaining.
You could simply set up a lounge chair by the water and enjoy the view while sipping on a cold drink. There's nothing wrong with taking time out to relax when the need arises.
Making Lake Life Your Way of Life
Those are some of the main reasons people are drawn to lake life. If any of them appeal to you, you're likely to love lake living as well.
Take a look at all the lakefront listings available in the area to find one that suits your needs and expectations.