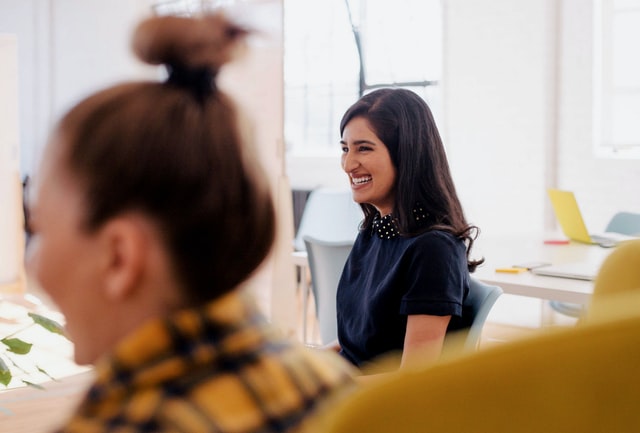 When running a small business, your primary goal is to keep your operations profitable and sustainable.
Of course, the best method to accomplish this is to have staff that manages diverse areas of your company's everyday operations.
Employees are the most valuable asset in any organization. Unfortunately, some businesses do not see things this way, resulting in high staff turnover and low employee retention.
It is your responsibility as a responsible employer to make your personnel feel respected and appreciated, as these are the two factors that will maintain worker retention rates high.
Keeping this in mind, there are certain tactics you may implement to help your employees feel more valued.
They are possibly uncommon, yet they are effective in assisting in the achievement of the desired goal. Examine them out:
Set Up An Internal Social Network
Most, if not all, of your coworkers, are familiar with social media platforms such as Facebook, Twitter, and Instagram or you could create an online community.
It's also very likely that they'll utilize them while at work. The truth is, they probably don't use those social networks to interact with their colleagues – especially if they're in other parts of your facility or elsewhere.
Encourage your workers to use an internal company-wide social network as an exciting yet uncommon technique to make them feel valued. It's a terrific opportunity for managers to engage with team members, as well as for coworkers to form new friendships.
Make Your Workplace Enjoyable
When it comes to personnel management, you've probably considered things like creating staff handbooks, informing employees about incentives like corporate discounts, and so on.
But, as one of those rewards, have you considered providing a "fun" working environment? If you haven't already done so, now is the moment!
Colour schemes, furniture, and furnishings that promote creativity can make for a fun working atmosphere. It can also be a place where staff can unwind and rest in a designated recreation room.
Be Flexible
Because of the COVID-19 pandemic, workplace flexibility has become a prominent topic in recent months.
Working from home has become the "new normal" for the majority of enterprises throughout the world, and while social distance limitations are loosening, many employees enjoy this new method of working.
Listening to your employees' complaints regarding their working hours is one method to make them feel valued. Many employees require flexibility in order to fit in with their personal lives. Some employees, for example, must drive their children to and from school every day.
By providing such possibilities, you may become a forerunner in workplace flexibility. Another option is to allow employees to finish their work outside of normal business hours, such as when their children are not in school due to holidays.
Offer Free Further Education
There's no doubting that many employees are constantly looking for ways to better their knowledge and skills, even if some of what they desire to learn has nothing to do with their professions.
Offering free education is one approach to increase worker retention and demonstrate to your teams that they are valuable assets.
This could include courses leading to industry-recognized certification as well as academic courses leading to internationally recognized degrees.
These are four interesting ways you can make your employees feel valued. Do you have any others that could be included? Please add them to the comments.