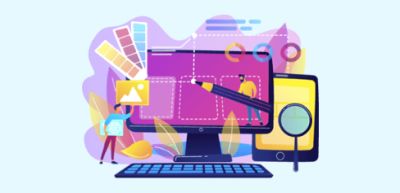 Merchandising plays an important role in highlighting your brand at a conference. Guests, there is all the time fiddling with various things like pen, paper, coffee cups, name tags, confectionary, etc.
These are the objects which you should use while merchandising in an event. Unfortunately, many advertisers don't know the art and science of effective merchandising in a seminar, event or conference.
Read this article to know about this important aspect of indirect advertising. After reading it, you should be more prepared to use your merchandise more effectively and persuasively.
#1 Scan the guest list
Your merchandising activity starts the moment you get hold of your guest list. Check who all are attending that event which you are likely to sponsor.
Is it the big guys who are at the show or is it the medium level executives? Your merchandise should resonate with the guests. If the event is being attended by CXOs, then it makes little sense to place bags or stationery in the event.
Perhaps, it can be a good idea to play around with leather-bound spectacle cases. Basically, what we are saying here is, 'don't treat your merchandise as a mere giveaway'.
#2 Location/ Venue
Many advertisers do not think much about the conference location or venue. They need to understand that the venue must reflect their business.
Let's say you are into the business of selling watches. Would you like to sponsor an event organized in a busy market?
Perhaps an event hosted in the central business district of a city would make better sense for your brand.
#3 Signage
In many events, sponsors do not use signage strategically. Let's understand this point briefly. For example, as a watchmaker, you have decided to sponsor an event that is attended by decision-makers.
But have you placed your brand at strategic locations or at specific times which reminds people of your presence? Are you just contented by putting a logo on the side panels of the conference?
Most advertisers think merchandising also means putting brand logos and symbols on the stage near the speakers. There is much more that you can do than place logos. To get a detailed insight on this subject, visit website.
#4 Gelling with the event
Make your merchandise relate to the event in multiple ways. Think about how can your staff add value to the event. Just imagine this event to be a kind of a media vehicle and you as a rider.
What can you give to this vehicle so that your brand stays apart? How can the audience connect with it? What all can be done to enjoy the top of the mid recall?
#5 Quality
Never compromise on the quality of your merchandise. Remember that your stuff is actually the brand ambassador of your company.
Choose only reputed vendors while designing your T-shirts, bags, logos and other promotional material. Even if the final product is a little more expensive, take it.
#6 Create a theme
Every event is a fresh opportunity for you to tell your brand story. How can you capitalize on this opportunity? Develop a theme.
This means creating a visual story to catch the delegates' attention. Find out the right combination of colors that will attract the attention of your audience.
Choose a complementary set of colors that fit well with your existing palette.
#7 Use lights intelligently
Lights are not just meant to illuminate, they also highlight your products. If you are displaying your wares in a conference, use lighting strategically.
Also, in such cases, it would be a great idea to consult a designer.