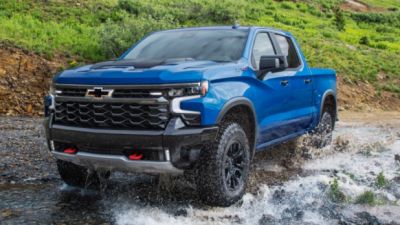 Ever purchase a vehicle that happened to be short of the emissions standards or wasn't up to the quality standards expected of a vehicle manufacturer? In this case, you have what is termed in the USA as a lemon vehicle.
And if you understand your rights, should be compensated adequately by the manufacturer. Let's face it, spending on a new vehicle costs much, and it is only right that you get quality when you cough up the full price for a new automobile.
While Chevrolet is not the first vehicle manufacturer that has failed to meet the recommended standards when it comes to producing a vehicle that is safe for the environment, you surely want to get the right compensation from the company should you get anything short of the right quality.
And when it comes to getting full compensation due to you in such an instance, you surely want to have legal counsel by your side.
What Lemon Laws Entails
Just to make it clear, this has nothing to do with the citrus fruit. And there is no need to make lemonades out of this lemon. But you surely want to know what a lemon law claim in California, or wherever you may be, entails.
In the USA, the law applies to defects that undermine the ideal use, value, and safety of an automobile or product. And if you happen to buy a car that falls into this category, the law stipulates that you get the right compensation.
But for many vehicle owners, are oblivious to the fact that they deserve to get something out of spending on a poor-quality vehicle.
This is where an attorney who understands lemon laws will be of value to you. And that is when it is time to go and get your claims from the manufacturer. The legal ramifications vary depending on the state. And you want to understand what the law entails in your state of residence.
You get the opportunity to benefit from a claim when your new, leased, purchased, or used vehicle stays in the shop too long and develops a factory issue during the warranty period.
Acting fast is key to getting compensation as you may be unable to go after claims when the warranty period is over. And if the manufacturer refuses to make amends, you surely want to get in touch with legal counsel to seek compensation. This page has more on lemon law.
Chevrolet Lemon Laws for California
This specifically applies to models of the Chevrolet brand of automobile. And you can be sure of getting compensated when you purchase any of the Chevy models below
GMC Savana vans
Chevy Silverado
Chevy Cruze
Chevy Express
Chevy Cobalt
Chevy Suburban
Chevy Colorado
Chevy Tahoe
Chevy Avalanche
Chevy Trailblazer
Chevy Impala
Chevy Malibu
Chevy Traverse
How to Determine if your Chevy is a Lemon
Your vehicle will be a lemon if there are faults that the manufacturer has been unable to fix.
Before you can take legal actions, the vehicle maker must have attempted to make the necessary repairs within the warranty period and failed to rectify the problem.
In such a case, the owner of the Chevrolet can sue the company for damages. Some of the damages that are covered under the Chevrolet lemon laws include
Break leaks
General leakages
Steering problems
Transmission problems
Shifting issues
Electrical malfunctions
Windshield wiper problems
Axle cross pin faults
Vibration problems
Dashboard light problems
Ignition malfunction
Power steering failure
Navigation system malfunctions
There is no limitation on the number of mileage your vehicle needs to achieve which will hinder you from seeking the right claims.
The manufacturer has several repair opportunities to try and rectify the claim and this number is not an infinite one. And in the case that you have provided your vehicle multiple times and the faults have been rectified, you can still seek legal action for compensation.
The vehicle maker is also responsible for paying for your legal claim and fees and any other personal expenses incurred in case you try to make amends yourself. This link here https://www.thecarexpert.co.uk/five-ways-avoid-buying-a-lemon/ has more on how to avoid buying a lemon car.
Finding the Right Legal Counsel for California Lemon Laws
You surely want to work with someone who understands vehicle laws and is experienced with helping other clients get their full compensation when they are faced with a defective car.
And as such, you want to search extensively to ensure that you have the right representative who will present your case properly.
You have the right to go in alone and try and settle things with the automobile maker. But if you understand the corporate society very well, you will know that there is a good chance that you can be swindled out of what is rightfully yours if you don't understand the claims properly.
First off, you should know that you will be seeking compensation in the state in which the vehicle was purchased and will be going after the manufacturer of the vehicle.
You will need to provide all the documents in your possession which show that you are the rightful owner of the automobile.
Any documents regarding personal expenses carried out trying to repair the car will also need to be examined by your counsel so they can be able to present your case properly.
Get Online and Research Lemon Laws in your Region
If you are not sure who to contact to help you in presenting your case, you can get online and find professionals in your area who specialize in lemon law.
You can be sure to find one that is specific to your car brand like this Chevrolet Silverado Lemon Law Attorney in California who has helped countless others get the right compensation for a defective vehicle.
Ask your Lawyer for Assistance
You can also get in touch with your lawyer to find out if they can be able to assist you in finding a lemon law attorney to represent you.
More than often, they should be able to point you in the right direction of someone experienced and trustworthy enough to help you in getting the right compensation.
Final Note
If you happen to buy a new vehicle and find out that it has some factory problems that need to be resolved so you can get the best out of your investment, you can get in touch with the vehicle manufacturer to help rectify the issue.
And if they fail to do this within the warranty period, you can seek legal action under the lemon law. Just make sure to get the right legal counsel who understands how to present your case and ensure that you get the right compensation.