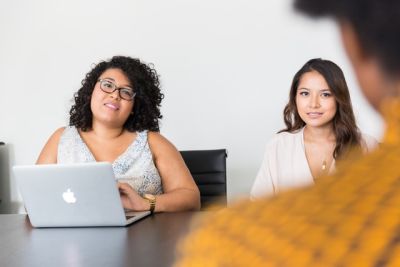 Building a great team lies at the heart of all the fastest-growing companies.
No matter how disruptive your idea is, without proper execution, it will fail. No wonder why a high-performance team becomes so critical for business success.
Done right, it can unlock floodgates of opportunities and growth in every possible way. On the flip side, hiring an unproductive candidate is the fastest route to dampen your business potential.
The problem is bagging the right talent for your organization is tricky.
Your ultimate motive is not to hire but to hire smart. In doing so, there are a significant number of considerations.
From hard skills to soft skills to mindset, a lot needs to be validated naturally making the HR process laborious. But here's the thing.
With the advent of smart HR tools and platforms, your process can be simplified and streamlined. How?
This blog post digs deeper into these platforms demystifying the potential benefits that they can bring to your process in 2021.
6 platforms that can help to identify your best candidates in 2021
There are multiple HR platforms that are capable of some levels of process automation. However, some of them are powerful while others may not be as beneficial as they claim. This naturally makes your tool selection process tedious.
However, there is nothing that a strategic approach cannot resolve.
Start with figuring out the why? If you know what and why you need a tool, verifying the fit of a considered tool becomes easier. You have a KPI (key performance indicator) to refer to.
This KPI list will help you to finalize the platforms and tools that should make it to your final HR toolkit. Remember, your tools should be able to meet your real-time hiring needs. But it must be flexible enough to cope with your changing behavior of needs as you grow.
The following section briefs you about the top six platforms that are uniquely capable of doing it all. No matter who you are as an organization or what stage you are in, these platforms can support you throughout.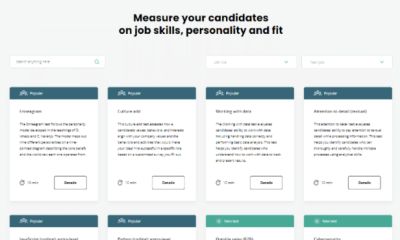 When it comes to hiring automation, TestGorilla is one of the most powerful tools. It makes validating the skills of your potential candidates dirt simple.
Features
With an array of powerful features like candidate skills assessment, audio interview, assignments, all performed remotely you can now scale your filter tests whenever you want.
What's more, you can choose a specific test type, add more questions of your choices, or can meet every sort of requirement in that section. If you have shortlisted any candidate from your own, you can send them mail directly and connect with them as you want. But it does not stop here.
With a real-time assessment tool, you can also get a very organized output of this complex process. The data will be organized for quick access to your candidate.
Here's a quick look at its merits.
This platform's key USP comes in the convenience and the rich customization that it is capable of. During the assessment, you have a lot of filters to sort your suitable candidates within some clicks saving time.
You will get a wide variety of tests and assessments available but mainly marketing-related. You can put forward a selected comprehensive test to screen your candidates. But like any other tool, it is not void of drawbacks.
However, the platform still has a great deal of work to be done in providing transparency in terms of tests. It restricts viewing the assessment test details manually to check the questions. To do so, you have to assign the test to yourself.
Pricing
Test Gorilla has four different varieties of plans. Starting with freemium access the price goes to $2000 per month.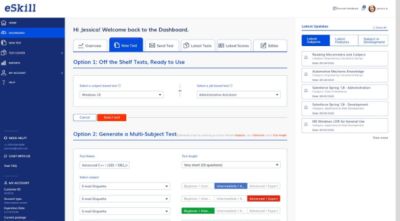 eSkill provides you complete access to customize your screen and hiring process. You can mold everything to give a personal touch of your business to the recruitment.
You can screen your employees who need skill-based training. Every interview you perform can be executed through audio as well as video mode. You can monitor their response time and efficiency at the same time.
Features
In eSkill, you have complete flexibility and the power of customization in your test varieties and topics. You will have thousands of questions already available only you have picked and make them your unique collection for test purposes.
In eSkill, you have the option to select multiple subject questions in a single test paper to evaluate your candidate over different parameters. You can manage and analyze the test assessment quickly and store your records by downloading it. But like any other tool, it is not void of drawbacks.
One of the demerits of this tool is that your credit will expire if you stop using the platform to get discontinuous. The time availability is very poor. You candidates will get only 2 minutes for the entire test instead of each question they attend.
While creating your test, you cannot change or modify the order of questions. It would help if you rewrote them to decide a particular position for them.
Pricing
eSkill offers five plans in their product services category based on the different access you want. Their services started with a free trial, and if you like them, you can't do the basic plans. The basic program starts from $850 and can move up to $5000.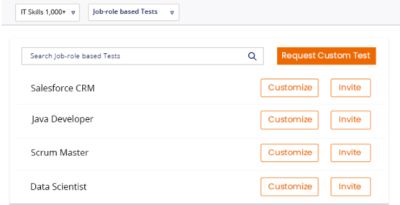 iMocha is an AI-powered digital skills assessment platform. It has the world's largest skills library with AI-enabled proctoring that ensures 100% integrity of remote assessments.
Features
iMocha has an advanced application programming interface and has third-party integration that keeps the platform updated and full of features.
They provide the facility of customizable branding. You get the statistical support and regular reporting of the analyzed data. You will have full-fledged access to assessment management.
Here's a quick look at its merits.
iMocha keeps you updated about your functional assessment. It will report after the evaluation and present an analyzed report like the areas of improvement and how they execute the task.
iMocha offers a clean and easily accessible interface with well-processed data. The information is thoroughly analyzed and free of any complications.
They have regular updates, bugs and issues are fixed quickly, new features keep adding regularly. But like any other tool, it is not void of drawbacks.
The only disappointing aspect about this tool is that its customer care services are not up to mark. Slow response from support team and interaction.
Their written exam test difficulty is set according to the UK, USA, and AU. It was incompatible for so many countries worldwide. The English level was not scaled at an average rate.
The automated questions and assessment selection system do not always provide relevant questions.
Pricing
iMocha provides the best pricing options with a low price range; they offer multiple assets compared to other brands with the same feature. They have three subscription plans with free trial availability.
The prices started with $1800 per year in the elemental plane. In the professional plan, you have to pay $6000 per year.
If you want the enterprise subscription, you have to contact the iMocha team for a detailed bill as you have to add specifications manually.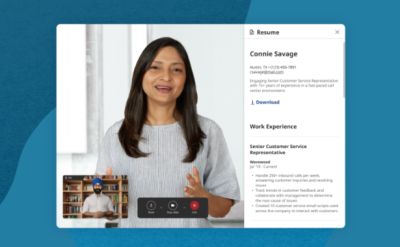 Indeed, a prevalent hiring platform comes with talent screening opportunities. You can schedule your tasks and hire job posts. This same platform is comparable for interviewing and communication.
You can get analyzed the result of your hiring data along with that; you can boost your job post. You have the option to sponsor job posts to attract more talent to your job post.
Features
In your assessment, you can integrate rules to your question, which will provide you with a broader aspect of your hiring process. They will hire you for a sponsorship program; you will get many options and criteria for that.
They offer a free job posting facility, which is a rare outcome, and you can get candidate feedback. But like any other tool, it is not void of drawbacks.
There are a few features that are missing from this platform. One can search for a job with a narrow aspect.
The platform also has fake job posts, which distract the employees and become problematic in the hiring process, as employees think twice about applying for their actual job.
Posting a job application is very time-consuming; you need to fill in a ton of unnecessary information. Their UI also needs improvement in these aspects.
Pricing
The prices are pretty high as compared to the service they provide. They are offering four subscription plans for their services. Indeed is providing freemium version plans for $5 per day, per post-sponsored job posting.
Adding with that, you have to pay $100 per recruiter per month for purchasing indeed resume standard. If you want to continue your professional plan, you must pay $250 per recruiter per month.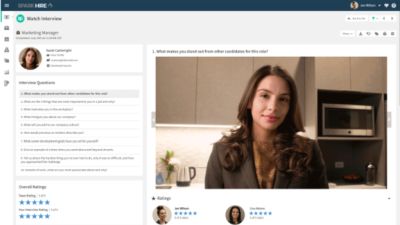 Trusted by a user base of over 4000 customers, SparkHire makes web interviewing simpler than ever. It offers a user-friendly video interviewing platform with simple and effective pricing plans.
Features
While using SparkHire, you have the feature of a live interview with the support of scheduling your interview and calendar integration. They come with varied third-party integrations and excellent support services. The platform regularly updates its features.
The user interface is spotless and has an improved UI support. It keeps you focused without any distractions during the hiring process. You can video record the whole interview and share the recorded video for another deep examining process.
But like any other tool, it is not void of drawbacks.
You have only two interviews expiring options 7 and 14, so adding more choices according to the recruiter's need. When you want to send an essential msg to the candidate through Sparkhire, your mail is dropped into the spam folder of the candidate; this makes it professional and less trustworthy to the employees.
Pricing
Spark hire is providing a free trial option to get in touch with their services well. Along with the free trial, they have three pricing models. The plans are bronze, silver, and gold, which have a price range of $119, $249, and $599 per month.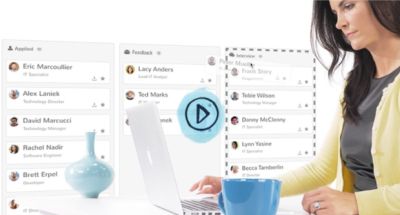 Being able to attract the right candidate is a crucial task.
If you are not able to make the candidates realize why they should work for your organization and offer an amazing recruitment process, then chances are negligible that you should be able to hire a good candidate. BreezyHR does just that.
It automates the manual process and shows your organization in a positive light.
Features
The platform has many features; you don't need to post a job manually every time, specific pre-setting needs to be done once.
The scheduling interview feature can organize your hiring process, and it is also helpful for time management purposes. The platform has an advanced GDPR EFCCP reporting system.
Here's a quick look at its merits.
They have advanced reporting and analytic tools to synthesize the best output.
Breezy HR has excellent customer support services with dedicated 24×7 support available.
They have a simple but effective UI.
But like any other tool, it is not void of drawbacks.
Here is the key demerit that you can experience with the tool.
Breezy HR has no integration with the application programming interface for better output.
The pricing is very high for similar services as compared to the other platforms.
The platform has had no updates in the recent past. The system has many bugs and glitches.
Pricing
Breezy HR comes with four pricing plans. They have plans like free, startup, growth, and business with $0,$143, $249, and $399 per month.
Conclusion
Building a high-performance team is always hard work.
But with these powerful tools at bay, you can declutter your space and hack your way to fast growth. But, your job is far from over.
Remember, the tools are just a way of ensuring the quality and speed of your process. It helps you to scale your business. But if your decision-making is weak, no tool can produce results.
This falls back to the process of developing quality questions and tests to ensure you are directed to the right candidate.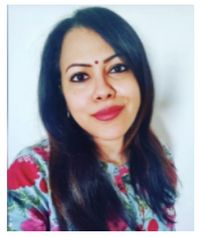 Author bio
Atreyee Chowdhury works full-time as an Instructional Designer and is passionate about writing. She has helped many small and medium-scale businesses achieve their content marketing goals with her carefully crafted and compelling content.
She lives in Bangalore, India with her husband and parents. She loves to read, experiment with different cuisines, travel, and explore the latest content marketing and L&D trends in her free time.
You can reach her on Linkedin or write to her at [email protected] for any content writing/marketing requirements.