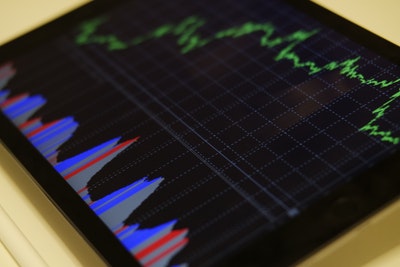 The stock market is unpredictable, and investments carry several risk factors. Protecting the rights of the investor is an important job of industry professionals.
Under-served investors can choose to claim for their losses under a securities arbitration case.
Hiring a Miami securities arbitration lawyer can help you recover financial losses.
What is FINRA?
Miami, which is the economic and financial center of South Florida, is home to top-rated financial companies like BigSur Partners and GenTrust LLC.
Disputes between investors and stock market brokers are resolved before the Financial Industry Regulatory Authority (FINRA).
FINRA is the government-authorized organization that looks after the arbitration of securities claims in the United States.
The organization:
Ensures that every stock market investor is protected legally.
Verifies the license of a stockbroker or a financial institution.
Verifies the authenticity of a securities product.
Checks if the securities product matches the investor's requirement.
Ensures that the investors have a piece of detailed and transparent information about the product before purchase.
Consider Mediation First
It is advisable to consider mediation as the first step towards settling the dispute with your brokerage firm.
Mediation is an informal process of negotiating between the disputing parties with the help of a mediator.
You have the right to choose who the mediator will be when the mediation occurs and how the dispute will be resolved amicably.
Mediation is a faster and cheaper process than arbitration or litigation.
How Does Securities Arbitration Work?
Illegal stock market activities are a chargeable offense. A case of investment fraud by a leading Miami-based financial company has recently grabbed eyeballs.
Investors are clueless about a mandatory arbitration clause present in brokerage and investment account customer agreements. It gives the customer power to arbitrate their dispute before FINRA. A reputed Miami securities arbitration lawyer can help to present your case before arbitrators.
It takes about 12 to 18 months to conduct a final arbitration hearing after you file your statement of claim.
A FINRA panel of arbitrators will listen to the arguments presented by both the brokerage firm and the investor. They will do a detailed study of supporting documents and testimonial evidence to give an unbiased judgment, called an award.
All the involved parties should abide by the final award. FINRA doesn't allow for an appeal process to reconsider the final decision. Hence, providing substantial proof to support your case is important in a securities arbitration case.
Types of Securities Arbitration Claims under FINRA
Some of the common reasons for securities claims are:
Improper sales practices.
Misleading information on a product to drive sales
Breach of fiduciary duty claims that involves hiding various aspects and risks associated with the investment.
Illegal account churning of client accounts by stockbrokers results in excessive trades and generates commissions.
Misuse of risky investment hedge-funds like false promises of high returns or advanced fee schemes.
Investment fraud like a Ponzi scheme lures investors. It pays profits to past investors with funds from more new investors.
Improper asset allocation or lack of diversification in your portfolio can result in heavy financial losses for the investor.
Broker theft is where the financial advisor steals the funds from the client's account. It can be theft by deception or direct stealing under the customer's nose.
Final Words
If you have lost your hard-earned money due to investment fraud or misconduct by a brokerage firm, taking the help of an arbitration attorney can help you effectively represent your case in the FINRA arbitration process.