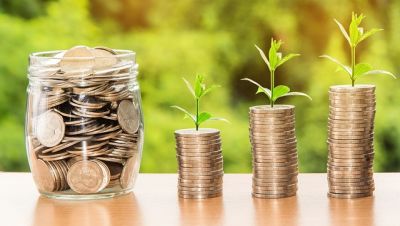 When it comes to your finances and making good decisions we can often wonder whether or not we are making the right choices with investments. Often we have one big investment in common and that is a property.
One that we live in and perhaps other properties that you choose to invest in for-profit, rental, and future financial gain.
Other investments can include things such as stocks and shares, investing in a business, or buying and selling. But how can you make these investments work for you?
We all want to ensure that we can do what we can to secure financial freedom in the future and aside from having some form of pension, many people look at what other options they could have.
Making them work hard for you and having confidence in your decisions is important. With that in mind, here are some of the things to think about.
1. Deciding on the right investment
One of the first things you need to do you need to think about what sort of investment will work for you. This might be working out whether you want to invest in property. You could use your own property as your investment or look at buying an additional property that you could rent out or renovate for a profit.
Other investments that you could try might be to think about investing in stocks and shares. This can be an obvious investment but does hold an element of risk associated with it so you will need to take that into account.
The last thing to think about might be buying and selling things as an investment. Maybe bulk buying a specific product and selling it on for a profit or investing in a collection and then keeping that for a long period of time.
Last, of all, there are savings investments that you can consider. Make sure you consider risk as well as how much you have to invest.
2. Making sure you are covered legally and from a tax point of view
Once you know the investment that you want, then you need to think about the legal side of things and how you can ensure that you are covered. When it comes to property, you need to think about the legal side of things more than some other investments. You may need to think about paperwork and also certain requirements like a Quit Claim Deed.
There are also legal aspects to things such as stocks and shares as well as fixed savings so it is always good to understand what the legal side of things is. Last, of all, you need to think about tax elements.
There may be some tax relief on some investments whereas others may need to be declared.
3. What are the short-term gains?
It is a good idea to think about what your short-term goals are so that you can think about what you want from your investments.
Many people focus on the long term but actually, you may need to think about the financial implications that there maybe when it comes to the short term. So take time to think about that.
4. What are the long-term plans?
An obvious thing to consider is the long-term plans that you have. It is good to think about the short term but the long term is what your final goals might be.
It could be what you have planned for the property investment you have made, such as the amount of value you have added to it, or the money you may make in rental income. It could be a that long term you need to think about how long you might invest for.
With savings, the long-term plan might be how long the money is locked away for or the end result reward in interest.
5. Should you stick with one investment option?
Finally, you need to think about whether you want to focus on one investment or whether you want to think about more than one. This would entirely depend on how large your original investment might be.
The property, for example, is a very large investment, but investing in stocks and shares could be that you can spread your finances more variedly. There is a lot to think about so it is worth looking at what you want from your long-term plan and taking it from there.
Let's hope this has given you food for thought when it comes to making investments.