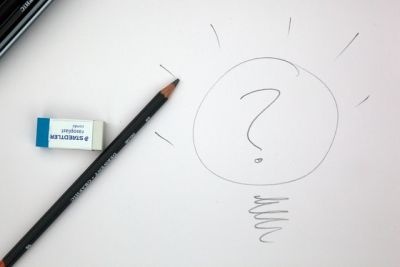 If you have experienced that Eureka moment, with a business idea that has filled you with excitement, you will understandably want to get the ball rolling as soon as possible.
After all, you could be on the road to fame and fortune, so there would be little point sitting on the idea forever.
However, for a little while at least, you need to curb your enthusiasm. Many people want to start a business, but they need to take a reality check first.
Rushing ahead can sometimes be the wrong thing to do, especially when there is the possibility that the business idea might not be a viable one.
So, while you think you may have stumbled into the best business idea, be sure to do the following before moving forward.
#1: Commit to a Google search
Never assume your business idea is entirely unique, and never suppose it will fill a gap in the market. Search online before pressing ahead, as it might be that somebody has gotten there before you.
Commit to a Google search, use keywords that are related to your idea, as you will then know how unique your idea actually is.
If your business idea isn't unique, there is no need to fret. You can still tweak it and come up with your own USP to make your future business stand out.
However, research as much as you can, as you don't want to run into copyright problems later.
#2: Survey people
Will people want to use the product or service you have in mind? Maybe, but to get an idea of how interested people might be, you need to ask them.
Start with your friends and family members, and then move onto the people in your social media networks. If you are a member of any forums or social media groups, you should also ask the members for their opinion.
While you could post a general question to others, it might be better to use a survey, as you would then have the opportunity to list a variety of questions when trying to gauge a general reaction to your idea.
#3: Create a landing page for your business idea
You don't need to create a fully-fledged website for your future business at this stage, but you can still create a 'coming soon' page or similar. Unbounce is a popular landing page builder but there are others online, and if you have experience in web design, you might be able to create your own.
On your landing page, write a copy that communicates the benefits of your business idea to the consumer, and includes your email address so people can sign up to hear more about it.
You can use Google Ads and social media ads to attract people to your landing page, and you can encourage people to share links to the page too. If it gains a lot of traction, and people do sign up to hear more, it might be that your business idea is a viable one.
So, here's the thing. If you have a business idea, don't keep it to yourself. Commit to market research and talk to others about it. If you think it has legs, run with it, as this could be the beginning of a great new chapter in your life.