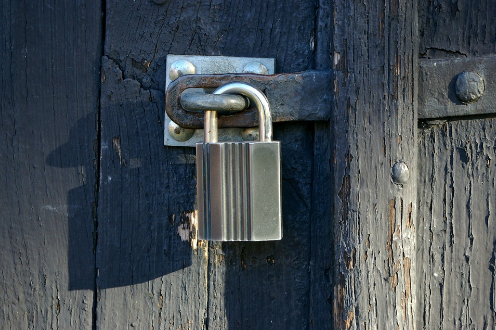 It's safe to say that if you're running a business, you probably have a fair amount invested in it. This, of course, applies to financial investments but it also applies to other forms of investment as well.
Let's face it, considering the amount of time and effort that you've put into your business; it's only natural that you will end up feeling an extremely strong emotional attachment to it.
All of these things mean that it's very likely that you're going to want to do everything that you can to protect your business.
The problem that many people have is that they aren't sure exactly how to go about doing that. After all, there are so many things that make up a business and how do you know which ones really need protecting?
Well, the short answer to that is all of them! But to help make sure that your business stays as safe and secure as possible, here are some of the ways that you can keep it protected.
Security
This is probably the most obvious one, and yet it's also something that far too many businesses find themselves ignoring all too often.
Security might not be the most glamorous or exciting part of running a business, but you're going to find yourself filled with regret if you don't deal with it straight away.
Not only should you make sure that your premises are protected with sturdy locks, alarms, and well-placed security cameras, but you also need to make sure that your cybersecurity measures are up to scratch as well.
Cyber criminals are constantly working to try and break past the protection that anti-malware and firewall software provides, so you need to make sure that your software is up to date in order to stay one step ahead of them at all time.
Legal Representation
It's not enough just to protect your business from thieves and intruders. You've got to make sure that you're constantly protected from a legal perspective as well.
Part of this comes from being as careful as possible that your business never accidentally falls into any legal gray areas in regards to the way that you do business.
However, you should also make sure that in the event that you do find yourself in a position where something has happened either to your business or within in that requires legal support, which you hire someone qualified like a litigation lawyer from IRB Law.
This legal protection is the best way to deal with any issues that might come up as quickly and quietly as possible. Even if your business is entirely innocent, even being associated with legal problems can have a negative impact on public perception.
A Culture of Responsibility
Even if you have all of the security and protection in the world, it's not going to matter if the importance of security isn't something that your entire workforce understands.
Make sure that all of your employees have secure passwords and are keeping all files and documents safe.
Not only that but it's important that everyone in the company is careful about what they do and say publicly, as well as making sure that no one ever behaves in any way that could be considered outside the law.
The best way to do this is to lead by example, showing your employees exactly how they should behave in order to protect your business and make it as safe and successful as possible.
What are you doing to protect you business?  I know for me I'm always looking for things that can help us improve security and whether it's keeping an eye passwords or having good legal representation.
The question is are you doing any of these thing to protect you and the business you've worked so hard to build.  I would love to hear your thoughts on this topic in the comments below.
Cheers!