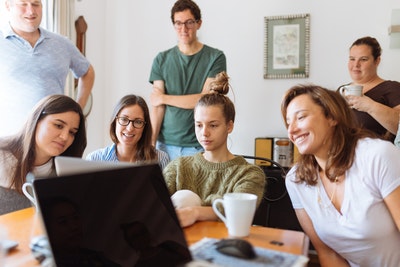 A virtual event platform allows virtual host meetings, conferences, seminars, online trade shows, virtual events with relative ease.
The platforms like https://www.zuddl.com/ come packed with features that might not be available in traditional video conferencing software.
Finding the best virtual event platform is easier said than done. You must carefully study the virtual event platform to find its capabilities and ensure the features match your needs.
So how do you select the best virtual event platform? Here are some essential features that make a good virtual event platform.
Immersive Experience
The virtual event platform you select should offer tools to create an immersive experience. It should also give you complete freedom for branding and customizing the experience.
For example, when the invitees attend a virtual event like a trade expo, you should receive notifications as soon as they enter your booth.
Leading platforms offer ready-to-use templates to plan your virtual event. These templates give you flexibility and freedom for branding and customizing the looks of your virtual event the way you want.
Plug-And-Play Widgets
Event organizers can make virtual events interactive and engaging for the audience. Most virtual event platforms offer tools for interactive sessions during the virtual event. Still, they might not be easy to use and may not offer the best user experience.
Leading virtual event platforms like https://www.zuddl.com/ allow users to install plug-and-play widgets that extend the functionality of the platform.
These third-party widgets can be easily integrated into the virtual event platform to customize and control any part of the lobby, booths, and stage. These widgets help make the interactions valuable for both parties.
Interactive Booths
An interactive booth is a valuable feature in a virtual event platform. It allows you to attract prospects who are interested in your products. The interactive booths allow sponsors to showcase their products through live events and allow customers to download product brochures
to know more about their products.
The live video chat allows customers and sponsors/organizers to interact. All these help sponsors to get maximum ROI through virtual events.
AI-Powered Matchmaking
When you are organizing live events, your objective is to connect with genuinely relevant people. AI matchmaking feature helps you learn about the audience and saves time.
The AI matchmaking tools can collect information about our attendees, like their purpose behind attending your event and what they expect from your live event.
The automatic networking allows attendees to book meetings with top matches and build their network. AI matchmaking tools can also help you find the interest of your attendee's base.
Discussion Rooms
The virtual event should offer a similar experience to attending an in-person meeting. Discussion rooms are a helpful feature that allows attendees to join groups for discussions and give their opinions and suggestions about your products.
These discussion rooms can prove ideal places for sparking creativity that will help you develop better products and meet your customer expectations.
Two-Way Conversation
The virtual event platform should allow two-way conversations and encourage attendees to talk to organizers and sponsors through polls, Q&A sessions, and more.
These are some essential features that should be part of the best virtual event platform to host live events.