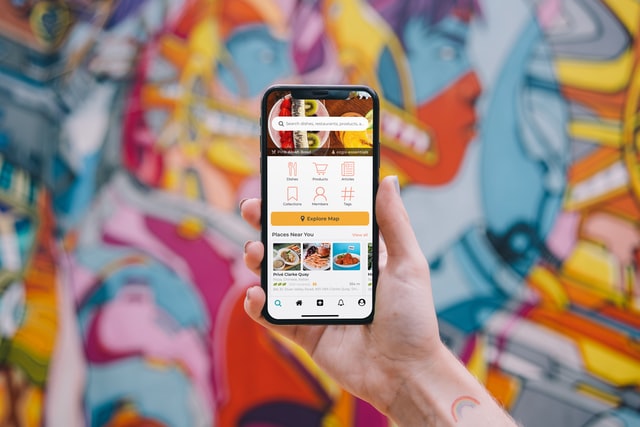 Did you know that the average American spends over four hours a day on their smartphone? We all know that social media applications account for a large chunk of that, but almost everyone will still use other apps from time to time.
More and more businesses, ranging from hair salons and cafes and restaurants to corporate chain grocery stores, are developing their own apps, and if you do not get in on the action yourself, you risk falling behind your competitors.
In this post, we will look at how getting a mobile app for your company will help not only your consumers and clients but also your business.
It increases your exposure and visibility
As previously said, Americans spend a significant amount of time on their phones or tablets, and even though they only use a few apps or websites during that time, they will still be scrolling through their smartphones to find free APIs.
They will see it even if they do not click through to your app. A well-designed app graphic will leave an impression on them, even if it is without realizing and they will remember you when they need you in the future.
Allows you to focus your marketing directly
If someone has downloaded your app, they are already showing an interest in your company, so you already have a captive audience.
Through your app, you have a direct channel for your marketing, whether that is through push notifications, banners, online forms, booking forms, contact details, special offers, news feeds, and forums.
It is all there, quite literally at your customer's fingertips.
Helps to build brand recognition
One of the most important aspects of a successful company is brand awareness.
You want to create an app that is easy to use, gives your customers all of the details they need at their fingertips, and looks stylish and professional, which is why it is important to really take the time and perhaps employ the professionals to take over your app development strategy.
People are said to need to see or hear your brand twenty times before they know and remember it. This is defined as "effective frequency," and an app will assist you with it.
Allows you to reward customers for their loyalty
If you have a loyalty program, you can transform it into a digital one with the help of a mobile app. This eliminates the need for your customers to carry a purse or wallet full of store cards and loyalty cards, which are eventually misplaced or forgotten about.
If customers have your app's push notifications and location settings activated, you can use it to steer people into physical stores. Furthermore, after a transaction is done, you can send customized "thank you" messages.
When it comes to business, your website should be your first and foremost priority. Once that is up and running and attracted customers, use an app to retain them and keep them coming back for more.