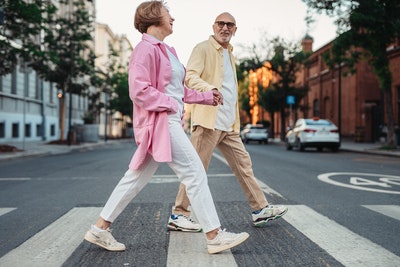 It's a commonly perceived notion that life after 60 is all about your hobbies and interests; spending time with your grandchildren and going for long vacations.
But it can also be a time when you need a stable financial support system more than ever.
Once you do not have a regular source of income, it can be challenging to meet the demands of your lifestyle. Moreover, you are more prone to health challenges once you are older.
Hence, having medical insurance for senior citizens has become essential in current times, especially considering the rising costs of healthcare.
Since no one can foresee age-related diseases and symptoms, medical insurance for senior citizens can act as a financial safety net for unprecedented situations.
First, let's understand how medical insurance for senior citizens works!
What Is Medical Insurance for Senior Citizens?
Medical insurance for senior citizens is a plan which pays for the medical treatment and hospitalization costs of people above the age of 60 years. To avail of this benefit, senior citizens pay a health insurance premium at specified intervals as designated by the insurer.
Common exclusions under medical insurance for senior citizens
There are few common exclusions, which are given below:
Diseases contacted within 30 days of policy purchase.
AIDS or other STDs
Any non-allopathic form of treatment
Harm or injury caused by self
Drug abuse
Cost of spectacles/lenses and dental treatment
Cosmetic surgery.
Here are 6 things to remember when buying Medical Insurance for Senior Citizens
1. Waiting period
The waiting period is one of the most important factors of medical insurance for senior citizens. Almost every senior citizen health insurance plan has a waiting period of 1-2 years for specific ailments and about 4 years for pre-existing diseases.
Hence, one must consider an insurance plan with the lowest waiting period, as chances of being hospitalized for pre-existing health complications are high.
2.Coverage for in-patient hospitalization:
You must look for in-patient hospitalization coverage when buying medical insurance for senior citizens.
This coverage is given by the insurer for medical expenses when he/she is admitted to the hospital for more than 24 hours. It will cover all hospital expenses including nurse expenditure, doctor and specialist fees, medicine etc.
3.Check the sub-limits
A sub-limit is the maximum amount that the health insurer will pay for the medical expense. Anything above that amount will have to be paid from your pocket.
Make sure you have read the policy thoroughly and have understood which procedures/treatments have sub-limits, and what are the terms and conditions.
4.Network of hospitals for cashless facilities
Most health insurance companies have a broad network of hospitals. The insurer is connected to each hospital in the network which makes it possible for policyholders to use cashless treatments.
They do not have to submit hospital bills, get the bills stamped, etc. So, make sure that an insurer has a broad network of hospitals that are easily accessible by you.
Also, consider the location of paneled hospitals and whether they fall within convenient vicinities.
5. Compare the co-payment clause of different policies
Most medical insurance for senior citizens generally incorporates a co-payment clause. Co-payment is a clause where the insured individual is required to pay only a small part of his/her medical expenses while the rest is covered by the insurance service provider.
The amount prescribed for co-payment may vary from one insurance company to another. Also, when you buy medical insurance for senior citizens, check which policies have the lowest copayment amounts.
6. Annual health check-ups:
When you are purchasing medical insurance for senior citizens, make sure to check if it covers annual health check-ups. Care health Insurance has Care Freedom, specially designed for senior citizens dealing with medical conditions such as obesity, high blood pressure, and diabetes.
According to a WHO report on global health, the number of people aged 60 or older is projected to grow to nearly 1.5 billion in 2050, in developing countries.
This means a large chunk of the population will fall in the senior citizen category. Hence, it is crucial to understand the importance of medical insurance for senior citizens to ensure financial security in a new phase of life.