Summer is the most popular season to go on family vacations; the kids are out of school, the weather is starting to get hotter, and things are going on all over the world. While most Americans want to be able to travel to exotic parts of the world like Paris or Madrid, their bank accounts won't allow them to do so. As the country struggles in a financial downturn, Americans are becoming more conscious about their leisure time.
But that doesn't mean that you have to give up a vacation altogether. There are plenty of budget travel options that are closer than you think.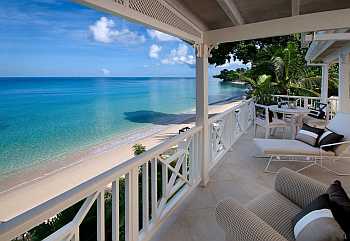 Whether you like art, music, nature, or just the excitement of a new city; you will save money by staying in the United States. Even though it might not be as exotic as a vacation to Brazil, there are still some "uncharted" US territories to explore. If anyone asks, just tell them that you're backpacking through the United States.
I've put together a list of budget-friendly vacation spots in the US, based on interests and budgets. Feel free to add your own. Now, put your backpack on and find out where you'd like to go, because summer is almost here!
Visit a National Park
Taking a summer vacation at a national park is one of the best ways to "disconnect" and get in touch with nature. What's more, you don't have to spend an arm and a leg for lodging and activities. Simply bring a tent, some hiking boots, and a decent camera.
Know that some of the parks get crowded in the summer. If you've already visited America's first national park, Yellowstone, you probably know how tourist-ridden it is. In 2010, almost a million people visited the park during its busiest month: July. However, there are less crowded national parks that offer just as much scenery as Yellowstone.
Yosemite National Park, located in California, is one of the country's biggest and grandest national parks. It spans across 761,268 acres of land, but the most popular part is Yosemite Valley, a glacial valley surrounded by granite summits (like "Half Dome" and "El Capitan") and large pine trees.
Canyonlands National Park is in southeastern Utah and offers hiking trails, and the Colorado River and Green River. The park also has whitewater rapids, similar to the ones in found in the Grand Canyon. Canyonlands only gets 440,039 visitors per year, much less than Yellowstone which gets 2 million tourists a year.
Get Tropical…in the States
If you have a bit of money saved up and want to get out of the continental US, consider Puerto Rico, Hawaii, or the Virgin Islands. If you're craving a Caribbean get-away but don't want to pay to travel out the United States, Puerto Rico (or the US Virgin Islands) are great options. Both are located in the Caribbean and offer resorts, beaches, seafood, and tropical scenery; without the currency exchange.
Hawaii is a destination that most Americans dream of visiting. Luckily, with a little ingenuity, you can spend under $100 per day in this tropical getaway. By bringing your own food, choosing the right activities, and being prepared for the beach, you can save a decent amount of money during your stay.
Travel to a Big City
The biggest, most prosperous cities in America cannot be explored in one day. Plan a week long trip in a city that appeals to you most. For instance, if you're a music lover, you could travel to Nashville. If you're a fan of high art, visit Chicago or New York. The benefits of traveling to a metropolitan area is that you can cut expenses on hotels and transportation. Stay just outside city limits and save about $60 on hotel lodging.
Another remarkable, affordable city to visit is Austin, Texas. It's a "cultural retreat': from music to food to art, it has the allure of a big city and offers small town charm. There are plenty of bed and breakfasts and historic hotels located in and around the city.
Find Your Inner Artist
If you want to embrace your inner artist, travel to Marfa, Texas. Never heard of it? Most people haven't; it is one of the most underrated vacation destinations to date.
It's referred to by NPR as an "unlikely art oasis". With a population of less than 1500, Marfa is located in the high desert and is a destination for many artists and musicians. New York minimalist artist Donald Judd moved there in 1971, bought many of its buildings and turned them into art installations. It fueled a substantial art movement that is still going strong today.
Marfa is also becoming a popular place to film movies: There Will Be Blood and No Country for Old Men were both filmed here. The city hosts its annual Marfa Film Festival from May 1-5. Marfa is proof that only through traveling across the country will you find undiscovered, unadvertised getaways.
So what are you doing to have a budget friendly vacation this year?
Bio: This is a guest post by Liam Garcia