Lately from time to time I've been talking about how much health insurance just really sucks.  In fact, back last November I switched health insurance plans for a lot of reasons which I'm about to cover in this article, and have not been very impressed with the new policy I've switched to.
So in this article I pose the question is health insurance worth it anymore?  Below are three reasons I believe it's getting worse.
Premiums Are Increasing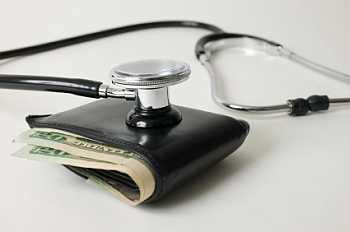 First off, premiums are increasing at a very fast rate, in fact more than I've ever seen.  The other day I was watching my local news station and a report came on that claimed in the state of Ohio rates were going to increase by 80% by the year 2017.  That's just four short years away.
Personally, I've seen my own rates increase big time over the last three years.  In 2010 my group health insurance plan went up by 27%.  In 2011 it went up by another 22%.  That means our insurance rates have gone up by nearly 50% in those two years alone.
In fact we've gotten to the point were my company had to drop it's group plan because coverage for me and my 3 kids was costing the company over $850 a month, and that's not counting all the other employees that were on the plan.
What's worse is I don't see these rates slowing down one bit.
Higher Deductibles
Another thing that is getting worse is deductibles.  Since signing up with my dud health insurance plan I've been talking to a lot of insurance agents lately and one of the big things they've been preaching is HSA high deductible plans.
Now I can't blame insurance agents for pushing these plans because the premiums are usually the cheapest, however whenever I would ask about a plan with a lower deductible like $1500 I would usually get this awkward stare from them.
On top of that in order to have the health insurance cover any of the cost you will need to meet your entire deductible before the insurance company will cover one cent of your medical expenses.
For me even with a $3500 deductible I almost never hit this deductible, which begs the question,  why even have the insurance if you never hit the deductible? It's a perfectly logical question when I'm paying $459 a month for the insurance but still have to pay all of my own medical bills.
Where is the benefit in that.
Less Benefits
Finally, I feel the worse problem with health insurance is that they offer hardly any benefits.   With a family of three the two biggest benefits on a health insurance plan are the doctors copay and the drug card coverage.
With most personal plans you can't even get this kind of coverage.  The last quote I ran with my insurance agent was a personal plan that had a $1500 deductible, 70/30 coinsurance, $35 doctors copay, and a drug card and the monthly premium was going to be $915 a month.  Ouch!
With insurance companies offering less and less benefits, what risk are they really taking on anymore, especially those that never hit these huge deductibles.
Is Health Insurance Worth It
So is health insurance really worth it?  In my opinion with the rising cost of insurance premiums, higher deductibles, and less benefits, you almost have to wonder how long will people and companies that offer group plans be able to afford it before it just becomes to expensive?
I personally feel health insurance is on a collision course and the results are not going to be pretty.  So what are your thoughts on the current heath insurance situation?
Photo by ajithrockscc