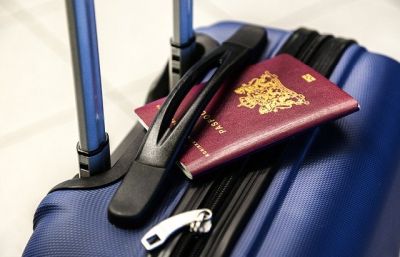 The success of a trip is closely connected to how well the trip has been planned out and how prepared the traveler is for it.
When it comes to business trips, it is unlike a vacation, and time needs to be planned out and worked out very carefully.
There are some needs that should be prioritized over others, in order to make it a trip that is as stress-free as possible.
In some instances, the trip is done in a day, so you need to be prepared to step off the plane and go to work, quickly and efficiently.
This needs clever and careful planning in order to make it work.
Business trips can take into account a number of variables, from reservations to having schedules that align with others. You also need to take into account delays, so that it is as stress-free as possible.
From booking a limo service to take you to and from the airport, to having meeting rooms booked and hotel reservations made, you can know where you need to be at what time, and it takes any thinking or stress out of it.
If you want to plan better business trips, then here are some considerations to think about.
1. Create a planning checklist for the trip
A really useful thing to have when planning a business trip, whether it is for yourself or for your colleague, is a travel planning checklist.
When you have all of the details in one place, such as flight details, transportation details, dinner reservations, hotel bookings, and meeting details, you can tick it all of when you have got the information.
This helps you to make sure that you don't miss anything, and it can be a vital document to have in hand, or email, for the trip, so everyone knows exactly where they are meant to be and when.
2. Destination checklist
Another checklist that can be useful to have is all about the destination that you are going to.
If there won't be an overnight stay, then this is less needed, but if there will be, a document like this will have all of the details about what devices to take, the kind of adapters that will be needed, as well as anything else that they may possibly need such as currency or forms of ID.
For an international business trip, this kind of checklist should detail things like the time zone, visa details, local business contact information, and perhaps some details on local customs and laws.
The way to make a business trip goes well and be stress-free means that you don't have to ask questions or look into anything; you should already know it or have the answer already to hand.
3. Get supplies in advance
Often when traveling for business, work will need to be done on the plane or train, or however, you are traveling. So you need to think about the kind of supplies that may be needed.
This could be portable chargers, wireless chargers, business expense cards, batteries, and other necessities to make the travel comfortable and smooth.