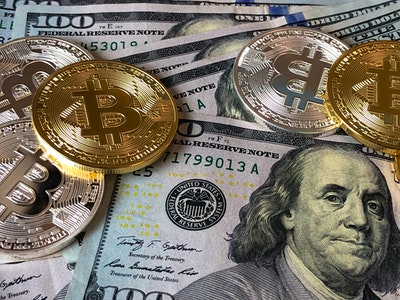 In the last few years, cryptocurrencies have skyrocketed into the public sphere.
They are alternative decentralized currencies that enable people to make discreet online purchases, as well as to hold onto their money in digitized online wallets.
Two platforms that have become particularly popular in the last few years are Crypto and Coinbase – both of which act as crypto brokers and enable people to trade online.
In this article, we are going to be telling you what the benefits of both Crypto and Coinbase are so that you can make an informed decision as regards which website you use for your trading needs.
Here's our guide on Crypto VS Coinbase.
Crypto
Crypto Visa
The visa offered over at Crypto is undoubtedly one of the best crypto debit cards on the market at the moment.
The card, which you can access through Crypto.com, allows you to get up to 8% cashback, as well as other benefits and is available to people in the UK, CA, US, and EU.
The visa that they offer is extraordinary and has revolutionized the world of cryptocurrency. If you have not yet gotten one, but are interested in crypto, then it may be time for you to take a look!
Crypto Currencies
Crypto offers over 100 currencies for you to purchase. This, in our opinion, makes Crypto a serious contender for being one of the best crypto platforms.
Many crypto platforms do not actually enable you to buy as many currencies as you might want to – as many as Crypto offers you. On Crypto, you can buy small, penny coins, and you can also buy big coins, such as BTC and Lite.
Crypto offers you a plethora of coins to choose from in order to make the best trading decisions that you can. Give it a go!
Coinbase
Unique Design
One of the benefits of Coinbase is that it has a unique and easy-to-use design. Some platforms can be particularly difficult to use, especially for beginners. Coinbase, along with Kraken, has an incredibly easy interface.
The only letdown as regards the design is the customer support, which can be poor, to say the least.
While yes, the design makes it very easy for you to find and get in touch with customer support, in theory at least, when put into practice, you can hardly find anybody to talk to, which is one of the main reasons customers end up dissatisfied with Coinbase.
Wallet
The Coinbase wallet is one of their customer's favorite things. The Coinbase wallet is, in our opinion, very well designed, and allows you to send money with only a username.
The Coinbase wallet is fantastic, and we definitely think it is one of the great benefits of Coinbase.
Coinbase has a ton of other awesome features, but we feel that it is important to mention only the most important, and the wallet is most certainly one of those, so give it a go and take a look.
The differences between Coinbase and Crypto are many – but so are the similarities. In our opinion, by virtue simply of the debit card, Crypto wins this round! If you have any thoughts, leave them down below in the comments section.