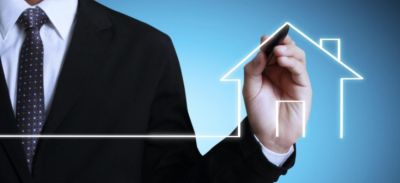 Hiring someone to advise you about a mortgage is often a smart financial move. If you're still in doubt whether to do that, see this page for more information.
In just a nutshell, working with a mortgage broker is usually a win-win scenario for both the individual seeking to borrow the money to purchase a house and the financial institution that wish to lend the funds.
While some people have experience with hiring middlemen in the process of obtaining a loan, others probably seek their help for the first time.
Due to ignorance, they might end up with the wrong person and get into many problems when buying a home. You can easily get in trouble getting a good deal without a loan expert on your side.
Working with licensed mortgage brokers is a final way to ensure the best deal for loans. These agents have worked with different lenders in the past and know how the process works.
Also, they can get you a lower closing cost. That's because brokers typically work with lending individuals and institutions on a commission basis instead of receiving a set rate.
1. Ask for References
If you plan on walking into the lender's office alone, it's still a good idea to shop around and get pre-approved. But to make the most of the loan you plan on taking, it's best to hire an agent instead of entering this procedure on your own.
You can use the advice that your mortgage broker gives you to further improve your chances of getting good mortgage terms.
The first step toward hiring a loan expert is to find out the name of reputed and reliable agents. They should be licensed and experienced in helping people obtain loans of all kinds. You should check reputable websites for information on the mortgage brokers in your locality.
A good idea is to look for someone who operates in your area. If you know someone using brokers' services lately, you might ask for recommendations.
Once you find a few agents that spark your interest, check their websites, or find a phone number and schedule a meeting if you can't find more information online.
When checking for reviews, look at what other clients wrote about how long brokers take to get you the loan approval. Agents who can't get you a conditional commitment within three days may not be worthy of your time.
2. Check Portfolio
When you are checking out the websites of various agents, you should look for their portfolio. There you can check out information about past loans that they have handled.
If there is any available information on past clients, feel free to get in touch with them, and get references. Ask whether the middleman has managed to get a loan successfully for them.
You should check whether any foreclosure cases were filed against the broker. It is also important to know the credit ratings of the particular agents and the amount of time that they have been working with different clients.
3. Check Lenders They Cooperate with
Brokers work with a variety of different mortgage lenders. You've probably never heard of some of them.
Depending on which type of lender they work for, these middlemen may be biased towards specific loan types. So if you need to take a mortgage, always look for an agent specialized in tit. Don't even consider an agent without enough experience with the type of loan you need.
Lenders look differently at people who apply for a loan on their own and those who have the help of a broker. The latter ones have a better chance of getting more favorable terms, especially if the mortgage broker they have hired is already proven to be successful in cooperating with the lender.
Some lenders accept only loan applications through brokers. It's good to know this information before embarking on the mortgage adventure on your own.
You'll save time touring numerous offices just to be rejected before even filling the application. Visit this page and find out which requests you have to fulfill to get approved for a loan.
4. Discuss Rates
As for their fee arrangements, it's usually a reasonable settlement between both parties. But you can always run onto dishonest agents whose goal is to rip you off.
To avoid overcharging, you must hire only licensed brokers. Due to the rule of healthy competition, all of them must have approximate rates.
Keep in mind that mortgage brokers get payments from various lenders. The fee that they receive for each loan application they make is typically fairly sizable. For this reason, it's a good idea to find out exactly how much they receive for each loan.
You should know that any commission higher than 2 percent of the loan is too much. The interest of most middlemen is to increase their commission, and they often do so to the detriment of clients.
So be very careful, and study each offer several times to know that it's really best for you.
5. Questions to Ask
Before selecting a broker, you should prepare a list of questions. That way, you'll make yourself clear about certain issues, and you can see who you'd deal with. Questions for brokers should be about the expertise level and the experience in this field of work.
After these basic questions, you should inquire agents about your particular situation. Once you explain your requirements and abilities to them, an experienced mortgage broker will give you their opinion regarding your case.
According to their answers and approach, you can conclude how carefully they listened to you. You certainly shouldn't hire mortgage brokers who take you for granted.
While hiring a broker might seem like a hassle, it can help you save time and money. After detailed research, it will be easier for you to select the broker according to your preference.
These agents will do all the legwork for you, and what's even better, they have much better access to lenders. That increases your chance of being approved for a mortgage.