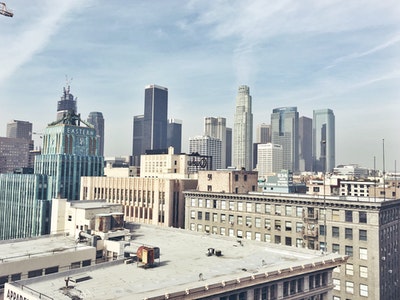 There are things that we cannot really control, that is why it is sometimes best that we should hire a tenant lawyer in Los Angeles so that we are confident enough that we are doing the right thing when it comes to protecting our rights.
If you are one of the landlords who are personally managing and owns a few rental properties in Los Angeles, then it can be a good idea to retain a tenant lawyer in Los Angeles.
Good thing is, you are not required to consult everything with your lawyer, but having one in the wing is a good contingency plan.
So that when you feel like you are going to need an expert opinion on certain things, you can be able to get sound advice and some coaching as well.
Situations Where You are Going to Need the services of a Tenant Lawyer in Los Angeles
On the matter of tenant eviction
In most states in the US, eviction cases take much less time than the regular civil case proceedings. However, to make sure that you have an expedited treatment, you, as a landlord should be able to follow the detailed rules, starting with tenant notification that you are about to file a lawsuit against a certain tenant, up to filing the right papers and forms related to eviction cases.
There are landlords who take matters into their own hands, however, there are situations that make you better off if you have a lawyer to assist, here are some of these:
This is your first ever eviction case
The tenant that you want to evict is fighting the eviction and has his or her own lawyer
The tenant that you want to evict is an employee that you are also firing
The tenant that you want to evict is filing for bankruptcy, or
You are required to comply with rent control or some housing program rules for eviction cases
On the matter of being investigated and then sued for illegal discrimination
When you have a prospect or a tenant who is accusing you of illegal discrimination, it does not mean that you should lawyer up right away.
There are landlords who have been diligently complying with fair housing laws, and still, end up getting accused of being discriminatory.
So, if it goes worst and you are now being sued for discrimination, or if the HUD or a fair housing agency has agreed to investigate a discrimination claim, then it might be a good time for you to hire or contact your lawyer.
On the matter of being sued for tenant injury and illness
If one of your tenant or guest is suing you for injury or illness claims on the ground of your negligence, you can be almost certain that you should contact or hire a lawyer right away, in order to have an expert defend you.
When it comes to personal injury cases, these are usually high stakes, and you are going to need a lawyer who specializes in personal injury cases because they already know their way when it comes to these types of cases better than you do.
When you are hiring a lawyer, he or she will be emotionally detached from the case and they are experienced when it comes to effective negotiation for these sorts of situations.
And if you have set up liability insurance for your rental property, then your insurer will be the one responsible for providing you with a lawyer who will defend you against personal injury claims.
On the matter of getting sued for major property damage
There are going to be tenants who may sue you if they think that you failed in the maintenance of your rental property thereby cause damage to their property. Say, you do not maintain the roof, and then eventually a leak occurs even during normal winter rain, which ended up soaking the tenant's furniture, then such a tenant will surely find ways to have the damages compensated.
If you find yourself to be in this type of situation with your tenant, then your liability policy will also kick in. And the amount of the tenant's claim is inofficiously high, then you should have the matter referred to your insurance company and make sure to take advantage of the insurance company's obligation of providing you with a tenant lawyer in Los Angeles.
Also, when the amount of the claim is low, and it has been brought in a small claims court, then you might want to handle the matter yourself, however, it should be better than you have someone who can provide you with coaching sessions as to what right steps you are going to take.
On the matter of getting audited by the IRS or the State
If you received a notice that the IRS or a state tax agent will be auditing your tax return, you do not automatically have to hire or contact your lawyer.
So, when an IRS audit is done wherein only a few additional thousand dollars is the issue, then it might be too much for you to hire or contact a lawyer. But, when there is a lot of money that is at stake, then you may now start considering hiring a lawyer that specializes in tax cases.
When you find out that you made a big mistake on your tax computation, and the government is not able to notice the error yet, then it might be a good idea to contact or hire a lawyer before the IRS auditors uncover the mistake, thus letting you avoid to be in a potentially damaging and embarrassing situation.
Ways of Getting Help from a Tenant Lawyer in Los Angeles
If you are caught in a situation where hiring a lawyer is now your only choice, you should choose a lawyer who has specialized in landlord-tenant matters. And when getting the help that you are going to need, you can always refer to the internet and look for a tenant lawyer in Los Angeles.
You can hire a lawyer to serve as your coach because hiring a lawyer is does not have to be very expensive.
So, considering your needs, your budget, and even your confidence in your ability to handle matters on your own, you can contact a lawyer who will just serve as your coach, and meet with you to discuss what proper steps should you take.
And even getting some little legal help can still make a difference, and it might even be all that you are going to need to be able to have a favorable outcome.