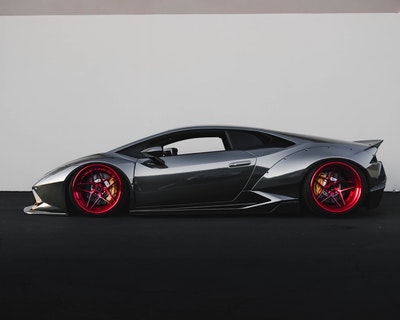 According to the data collected by the Australian Bureau of Statistics, "Approximately 10.330 million motor vehicles were sold from 2011 to 2019. And, more than 1 million cars (around 1,062,867) were sold in 2019."
This isn't it!
A survey conducted in 2016 revealed that 51% of Australian households have two or more cars. In 2017, round about 775 people per 1000 owned a car.
Considering these statistics won't be wrong to say that, "Love of Australians for their cars is profound." But here's the reality check! Purchasing a car is a big financial decision. And it goes without saying, to make this decision, you sometimes have to borrow a car loan.
However, if it is your first time borrowing a car loan, the chances are that you'll get confused because of the numerous terms and conditions mentioned in the loan agreement. Sounds a bit scary, right? Well, no need to be scared!
We have prepared a few tips for you that'll definitely help you in availing of a hassle-free car loan. So, fasten your seatbelts and get ready for an untroubled ride. Let's go!
Check for eligibility
The very step to borrow a car loan is to learn about the eligibility criteria for borrowing the loan. Different lenders have different eligibility requirements. However, the most basic ones are:
The minimum age for qualifying for a loan is 18 years.
The borrower must be an Australian citizen ( your loan might get rejected if you are in Australia on a visa).
The borrower should have a regular source of income.
The first two requirements are mandatory for every lender. Nonetheless, some lenders may offer you some options for the third requirement.
Understand car loan rates and repayment terms
When searching for car loans, it is very crucial to compare the different interest rates. You can choose between a fixed rate or variable rate, depending upon your financial situation.
Moreover, the experts at Plenti suggest borrowing a loan that doesn't have any extra fees included for the loan's early repayment. It will help you save money on interest and penalties.
So, before you sign any loan contract, make sure to ask your lender about any kind of extra fees or charges involved with it. Also, please read the loan agreement very carefully before signing it.
Check your credit score
Credit score plays an essential role in the approval of a loan. Every lender checks the credit score of its borrow and then decides the rate of interest accordingly.
You must be wondering- Why? The reason behind it is that the credit score helps the lender to evaluate the risk associated with the loan. If you have a high credit score, it means that you can repay the loan. Hence, your interest rate will also be less.
But, if your credit score is low, the chances are that your loan application will get rejected. That's why it is advisable to check and improve your credit score before applying for a loan.
Conclusion
Every person desires to purchase his/her dream car. However, lack of finances and trouble with complicated loan terms and conditions becomes a barrier for them.
Nonetheless, by understanding the eligibility criteria, interest rates, fees or charges, and credit score, you'll be able to borrow a car loan very easily.
Besides, you can always ask your lender about the terms you are confused about.