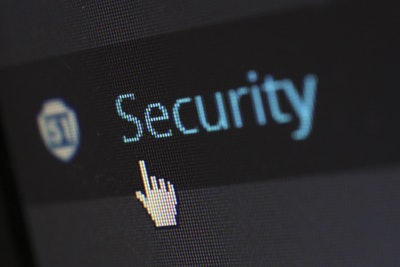 Human error is not a profane, horrible concept we must judge and discipline harshly. It's to be expected. The word 'contingency' means planning for an event that you don't want to happen, but that could quite well happen given reasonable statistical analysis.
Preventing your staff from making foolish security errors, then, is a matter of course, not a sign of an awful enterprise.
The staff never mean to give up the goods, as it were. There are many sophisticated means of impeding the security of businesses large and small, perhaps to steal data, perhaps to apply corporate espionage (yes, it happens), or perhaps to simply cause havoc.
Your systems and staff need to be safe, and so while investing in the best phishing protection, VPN's and safe document cloud storage is essential, it's also crucial to ensure your staff can keep up with these policies and protections in the most policy-compliant manner.
So – what concessions do you make, and how do you train them? Good questions. Let's begin to answer them. We hope they provide some help:
#1 Easy Security Logins
If staff have to balance plates while simply trying to do their jobs, odds are they'll get frustrated and feel unable to fully perform the work they wish to do.
That's a worthwhile thing to consider because it's true that sometimes, businesses can make the security process harder than it needs to be. It might be that you remind them to change their password once every three months.
You may give them easy-one-button VPN access to ensure they're protected when logging into your network.
You may show them just what social media conduct is appropriate and how to switch their passwords for every service they use, using accredited business programs to ensure they're saved securely.
We should do all we can to ensure logging into our daily workflow isn't a challenge.
#2 Simple Remote Device Management
Managing many workplace devices can be a tough task.
Thankfully, using admin suites such as Google Workspace (to use just one example), can enable you to make changes and ensure security features are enabled through, in this case, Google Mobile Management.
Informing staff of any updates you need to install or apps to verify can help them expect your remote work, which will then be used to keep their devices up to date without having to recall them every two weeks.
#3 Simple Training Seminars
We mustn't decry the fact that our staff isn't by default security experts, instead, we must support them, remind them, and help them update their knowledge for the upcoming year.
Investing in excellent and focused training seminars once a year can help them understand the importance of security, how to stay safe online, how to manage their personal accounts, and what is expected of them.
They could also be taught about trends in the cybersecurity world as of right now, to give them further context moving forward.
With this advice, we hope you can prevent your staff from making foolish security errors in the best possible sense. After all, you don't need to be anything approaching a fool to make a foolish mistake from time to time.