Do you find that your vehicle is costing you a lot of money each month?
Here are some great ways that you can save simply by thinking more carefully about how to use your vehicle and even what type of vehicle you should purchase based on your lifestyle.
Let's get started then by thinking about driving habits.
Drive Away The Costs
Fuel usage is definitely a large cost that you need to consider here. With fuel usage, the cost can be very high depending on how often you actually drive your vehicle.
For commuters, the cost could be as high as a few hundred each month. You don't want that so, how can you drive the cost right down? The best answer would be to think about changing the way you drive your car.
For instance, braking more often actually means that you will be using more fuel. To avoid this rather annoying issue brake early to take the edge off. Then, you can brake more gently as you reach the hazard. As a helpful bonus, this is actually going to mean that you will be far more safe on the roads.
This isn't the only driving habit that will impact your fuel costs. For instance, it's possible that you are constantly going far above the typical speed limit. If that's the case, then you will be using up a lot more fuel on the road. Instead, you should think about keeping a constant speed as much as possible.
Going Electric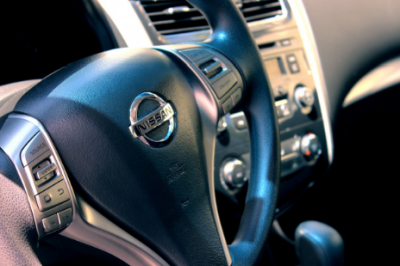 If you're predominantly operating in a city, you might want to consider purchasing an electric car. Electric cars aren't worth the cost for someone who isn't in a city as it will be difficult to find a charging point.
As well as this, the mileage that you can travel before you need to recharge can be quite low. However, for city dwellers, it's a no-brainer. Charging points are becoming more common in urban areas, and you will probably be able to leave your car charging while you are working.
An alternative city vehicle would be a motorbike. With a motorbike, you'll be able to keep fuel costs low and zip between different locations with great ease. As well as this, there's the added benefit that you won't have to worry about getting stuck in traffic.
That can kill your costs and time. When you're looking for a motorbike to buy, a service like shiply can also massively reduce the cost of delivery even before you make the purchase.
Insurance Tid Bits
Finally, let's think about insurance. Ensuring a vehicle can be expensive and will eat away at your costs each month if you're not careful. But there are ways to lower the cost of ensuring your vehicle dramatically.
First, consider opting for something more sensible than a sports car. Sports cars always have massive insurance charges compared to a family saloon. Next, do some research on the company that you have chosen for insurance. Different companies take various factors into account when choosing their prices.
By knowing the factors, you'll be able to plan your driving lifestyle or vehicle usage around them.