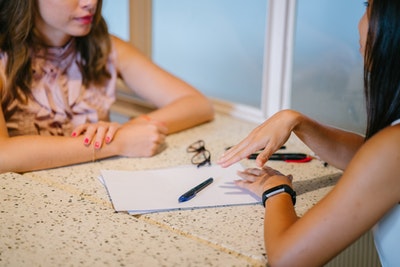 As the business landscape changes, recruitment is also no longer the same. It is much more than onboarding people who match the requirements of your organization but entails securing the top talent in the market before anyone else does.
The challenge gets even bigger in the legal domain, where there is an acute shortage of skilled and experienced resources.
Whether you are a law firm or a corporate entity looking to recruit the best legal resources for your team, ramping up your strategies will get you one step ahead.
Here are the legal recruitment best practices you should follow to acquire top talent for your company.
#1 Connect with law schools
If you want fresh talent for your firm, connecting with the law schools in your area is a good start. The best part about this strategy is that you end up getting enthusiastic and career-oriented young people without having to spend a fortune.
They would expect lower packages as compared to the experienced professionals. Moreover, the hiring process with fresh professionals would be simpler and faster as well.
Also, fresh students give their best because they are keen to imbibe new skills and grow their careers. When interacting with law graduates, focus on educating them about the benefits of joining your firm rather than selling your employment brand.
#2 Deepen the talent pool
When it comes to legal recruitment, the wider you reach, the better are the chances of getting the best people on board.
For example, if you are operating in Texas, it would be a wise move to collaborate with a specialized recruitment firm in Houston. Since this is the hub of the state, the best lawyers are flocking to Houston, so you should not miss this opportunity.
Apart from this innovative mode, tap your current employees for referrals, and stay in touch with the previous candidates as well.
Leveraging professional networks is also a good idea for expediting hiring while making sure that you get only genuine prospects for the interviews. It is how you can separate the wheat from the chaff right from the start.
#3 Give them good reasons to join
Locating the best talent around is only half the work done for a firm. You also need to make sure that they join your company and stay with you for the long haul.
The first step would be to showcase a positive corporate culture so that jobseekers find your workplace to be an ideal one. Promote professional development for the employees and highlight the training and mentorship programs that are in place.
Show your willingness to help your employees polish their skills and gear up for future leadership roles. Also, present them perks that matter.
An optimal work-life balance is on top of an average jobseeker's wishlist. Benefits such as telecommuting, flextime, paid time off for volunteer activities and on-site amenities are some other attractions you can offer.
Following these best practices can go a long way in ramping up your legal recruitment game. Every ounce of effort that you invest in implementing them will bring immense benefits to your business.