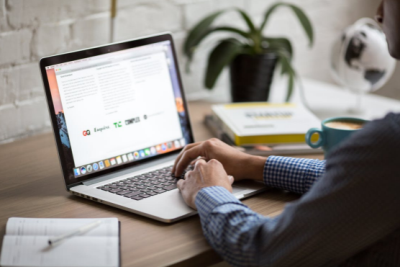 There are plenty of benefits to setting up an online business, especially if you are new to the world of business management.
Not only do you cut out the costs of commercial property rental, overheads like bills, and the time and cash involved in decorating and furnishing a brick and mortar store, but you have added benefits such as 24/7 operation and international reach.
More and more people are spending increasingly large amounts of time on their smartphones, tablets, laptops, and desktop computers. This comes hand in hand with an increase in the amount of money spent online through these devices.
So, if you're set on starting up in the world of E-commerce, there's no time better than the present. Here are some essential products and services that every online business owner should consider at some point or another.
#1 Aided Web Design
Chances are that you aren't fluent in coding. If this is the case, you're not going to be able to build your website entirely alone from scratch.
You're going to need a little help along the way. Have a read through the information on how to build an online store and stick to the recommended steps.
If you have a little more cash to spend, you could also work alongside a professional web designer who will be able to create a personal theme incorporating your brand logo, brand font, and brand color scheme.
#2 Branded Packaging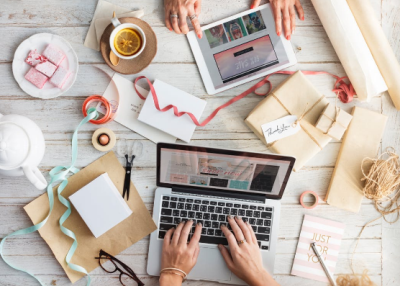 If you haven't yet, check out the profound benefits that a great unboxing experience can have for your business. People will want to show their purchase off, taking pictures of social media and essentially giving you free advertising.
It also makes their experience with your brand that little more positive. When you are operating online, the small areas where you do have contact with your customers become that little bit more important.
So make the most of it and ensure that your packaging is creative, eye-catching and something special.
#3 Insurance
While you may not have to ensure a commercial property, you still want to ensure that other aspects of your company are sufficiently insured.
This can include stock, which will still hold as much value wherever you choose to store it as it would in a stockroom in a brick and mortar store.
You should also protect your intellectual property, copyrighting your brand name, logo, color scheme and any taglines or catchphrases that you may have.
This way you will be able to pose legal action against anyone who is trying to make a profit from your own hard work and ideas. Also ensure that any parcels that are sent out are covered on the courier's insurance, as issues could arise along the way and you don't want to lose out because of an issue or incident that is entirely out of your hands.
These small investments really will pay off when it comes to the success of your online store. So, don't try to cut corners and start making small changes today.
Customers will truly admire your attention to detail and appreciate the extra effort that you put in to make their experience with you as positive as possible.