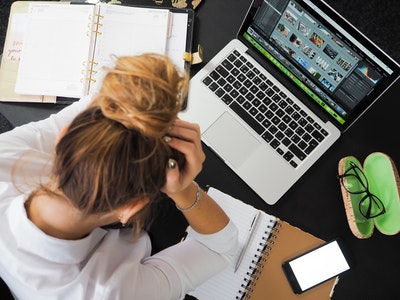 Suffering an injury at work can be a scary experience, considering the possible impact on your physical health, mental well-being, personal life, professional goals, and savings.
Although your health should be your top priority, you cannot ignore the monetary implications.
Depending on the severity of your condition, you may have to take weeks or months off work. The financial toll of lost wages and missed career opportunities can be devastating.
Who pays for housing and food while you recover? Who pays your medical bills? The financial concerns can negatively affect your mental state and stop you from focusing your energy on recovery.
In this article, you'll learn how to minimize financial losses after an injury in the workplace.
Learn All About Your Legal Rights
The first and most important thing to realize is that, as an employee, you are protected by labor laws. What does this protection entail? The answer depends on your location.
Most states mandate businesses to purchase workers' compensation insurance to protect themselves and their employees from the financial consequences of a workplace injury. If your employer has workers' compensation insurance, you will receive adequate help to cover current and ongoing medical expenses and lost wages.
As a result, you may want to also contact a personal injury lawyer who can help determine what kind of rights you have if you get injured at work.
Injured employees eligible for workers' compensation don't have to worry about medical bills or lost income. Depending on your particular situation, you may also receive temporary or permanent disability payments or life pension payments.
If you cannot return to the same line of work or industry due to your injury, you will also receive financial help to retrain for a new career.
However, it's important to know that not all employers have workers' compensation insurance. Maybe their state doesn't mandate it, or they failed to comply with the law.  In this case, you can sue your employer to recover your losses.
Get Expert Legal Advice
Depending on the circumstances, a workplace accident can involve different parties, including your employer, the insurance company, and perhaps a third individual or entity. If your employer has violated safety and labor laws, you can expect state or federal agencies to get involved too.
If you believe that you are entitled to other state benefits, you will have to involve government agencies yourself to prove your eligibility.
Considering all the complex legal challenges that can arise, the only way to maximize your chances of getting adequate financial assistance is to contact an attorney with experience handling workers' compensation claims.
With a reliable attorney on your side, you will be able to minimize all present and future financial losses resulting from your injury.
Get Regular Medical Evaluations
To minimize your financial losses after a workplace injury, you will have to prove the nature and extent of your injury.
Thus, you need conclusive and comprehensive medical reports. Even if you're not experiencing severe pain or any visible symptoms, your condition can worsen in a matter of hours or days.
It's always a good idea to have a medical professional share a qualified opinion, so visit a medical professional as soon as possible. Remember that your medical reports will serve as essential evidence in the pursuit of fair compensation.
Use the tips above to overcome any financial hardships you may experience after a workplace injury.