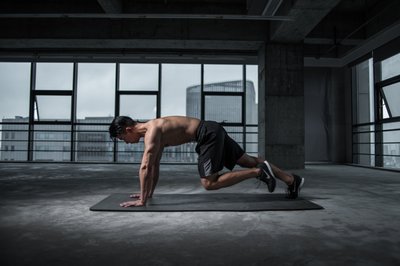 When the nights start getting longer and the temperature falls, it can be tempting to wrap ourselves up in winter hibernation and push our fitness regimes to the back of our minds.
But with COVID-19 lingering on every street corner and the allure of the sofa proving too much for some, perhaps you need a little extra encouragement?
Even if the weather is hideous, getting up and getting moving can help to warm you up and improve circulation. It might even help you to fight off that pesky coronavirus.
So, here are a few ideas you might want to consider if you want to stay in shape this winter.
Join a new gym
As long as you live in a part of the country that isn't under tier 3 restrictions, you should be allowed to go to the gym.
These can be your best friends in the winter months as they are heated and full of equipment that you wouldn't be able to fit into your conservatory.
Go swimming
Indoor swimming pools can open in the UK as long as swimmers maintain at least a 3-meter distance. Best of all, the majority of indoor pools in the UK will be heated during the winter and swimming can also improve your heart health and circulation.
If you haven't been active in a while, swimming is the perfect gateway back into exercise.
Experiment at home
Whether you invest in a treadmill or exercise bike, there are more 'professional' ways to exercise at home as long as you have space. For those of us with less space, however, and those that don't want to spend much, there are alternatives.
For example, the Nintendo Switch "Ring Fit Adventure" game is an incredibly effective game that offers some surprisingly impactful workouts and there are hundreds of YouTube tutorials online offering exercises that can be done from the comfort of your own living room without moving the furniture around too much.
Start taking the stairs
Whether you work at an office building or enjoy hitting the shopping mall during the winter season, consider avoiding the elevator and taking the stairs.
Stairs are a great workout and you'll also be saving the environment (albeit slightly) by deciding to give the lift a miss.
Consider the surgical option
For some, it might simply not be possible to be active this winter due to underlying health conditions, anxiety, and depression, or a combination of the three.
In these cases, where your weight is dangerous and could leave you at greater risk of suffering from more serious COVID-19 symptoms, you might want to consider consulting with your GP about gastric sleeve surgery or one of the many other weight loss surgery alternatives.