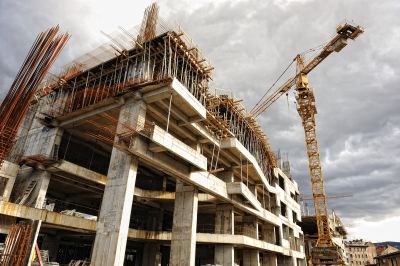 The risk of injury to workers on a construction site is significant. The industry has the worst track record even today with around 20 percent of workplace fatalities originating there. Waste on a construction site can easily contribute to a safety issue because of its presence, the space it takes up, and the possible sharpness of objects within the waste itself.
Here is how to better manage waste on a construction site.
Making Work Areas Cleaner
When the construction work is in public areas or if you need to make the worksite a more pleasant one, it makes sense to include Ultrasite trash receptacles spaced out over the area. They provide a convenient way to dispose of any food wrappers, broken down small containers, and other miscellaneous day-to-day items to avoid littering.
Using trash bins stops people from having to walk around with their trash because they have nowhere to put it or to dispose of it in a poorly chosen location. UltraSite has a range of trash receptacles to suit different locations, so it's possible to pick an appropriate design that'll fit in nicely.
Making Parks More Pleasant
To make the most of open green areas and offer greater functionality, park furnishings fit the bill.
Things like benches, tables, and other convenient outdoor furnishings make the park one that people wish to sit and enjoy for longer.
Reducing Waste on a Messy Construction Site
To create a distinction between the construction area and one where workers can relax when they don't have their hands on a jackhammer or a piece of rebar, then adding some site furnishings is sensible.
It allows workers to avoid being crammed into impromptu steel containers made out as a portable canteen. They can enjoy some good weather, relax, and talk with their colleagues while on a break.
This adds to the ease of communication and general camaraderie on a site that helps with productivity levels too.
Solid Waste is the Major Concern
Solid waste is problematic compared to other materials on a construction site.
This is because it's larger, more difficult to avoid when it's being moved, and can become broken up into numerous smaller pieces.
When solid matter disintegrates, unless it's going directly into a skip or other waste container, then the additional pieces and material dust in the air only makes the work tougher.
By having workers instructed to take better care of any solid waste to get it into containers before it breaks apart, waste management becomes much easier.
What About Recycling?
For some materials, it's possible to recycle them instead of their ending up in a landfill.
General site waste can be separated from materials that can be actively recycled.
Wood can be kept separate for recycling into pulp for paper or used for reclaimed wood furniture. Concrete can go into another box or container because it'll end up elsewhere.
Also, they'll likely be a container for items that are non-recyclable too.
By separating out different types of waste materials, it's good for the environment and avoids a new development creating more non-recyclable waste than necessary.
With careful waste management, construction sites don't have to be the bane of the local community. By showing that effort is being made and they're a responsible employer too, it creates positive relations with the local people being affected by the construction work.