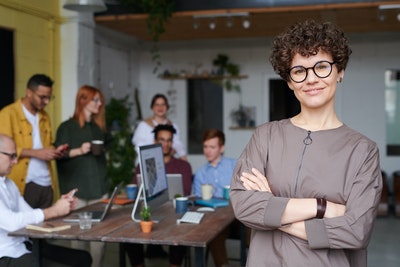 As a business owner, you're expected to be ready to make the right decision at every turn.
Whether it's the direction of your business, employee-related choices, or even how you're going to handle internal issues.
If you're lacking years of experience, that can be quite difficult to keep up with, and sometimes you're going to make the wrong decision that potentially harms your business.
Most business owners have been there, but sometimes making the wrong decision can put your business in serious danger.
It's important that you're able to keep your business safe when making these choices.
1. Observe others
One thing that's important to be able to do as an owner of a business is being able to learn from others. You can't make all of the decisions yourself without the experience, and it can help to observe others who are in a similar position to you.
Maybe it's businesses like yours that are operating somewhere else or even your own competitors. Making sure you don't make the same poor decisions as them can be a great way to avoid any crisis that comes your way.
For example, how a business handles a PR crisis is a good way to learn how you should handle it, and how your audience would react if you were in the same position.
2. Take advice
If you ever get the opportunity to get advice from those who are more experienced than you, you should absolutely take it. There are people who offer their services to offer you advice in most fields that you could need, so even if you have to pay for it – you might find that their wisdom is worth your money.
When you need to make a big decision that's a make or break for your business, you should make sure that you're at least informed when you make those decisions.
A financial advisor, a legal advisor, and so on can be potential life-savers for your business, so don't forget to rely on them when you're unsure of something yourself.
3. Taking opportunities
If you want to be an effective business owner, you need to know how to spot an opportunity that's going to be good for you. Whether it's a new product to jump on, or a potential partner, or even knowing the right time to sell.
These things won't come every day, so knowing when to jump at an opportunity can make the world of difference, for both you and your business. Finding the best time to sell your business if the opportunity arrives can save you a lot of money and stress in the future if your business is losing customers. It's not always worth taking the chance, as trying to stick with a sinking business can have serious repercussions on your own finances.
You don't always have time to spend thinking up your choices, especially when your business is already struggling. Sometimes you'll be forced to learn from your mistakes when you make poor decisions, just make sure that if you're ever forced to gamble – you're as informed as can be.